The world's most exciting destinations

From the world's most professional DMCs
You need to hold a meeting, presentation, or gala supper, or realize some other kind of MICE project, but you are interested in only the most unusual programmes and unique venues? A-DMC GLOBAL is your answer. Our members will make sure your event runs smoothly, but, more than that, we'll make sure it is memorable.
We represent an alliance of leading Destination Management Companies (DMCs). You can use our website, to get in direct contact with one of our professional partners in the region that interests you. All our partners are experts with a detailed knowledge of all the finer points concerning their region.
Members of A-DMC GLOBAL are high-class specialists who successfully combine practical experience with in-depth knowledge in PCO services and Events and Destination Management. They will put together the best proposals for you and select an ideal venue for your event, no matter how complex. You can count on receiving high-quality services at highly competitive prices.
EURO 2012, the 14th European Football Championship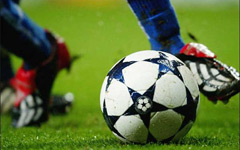 In June and July 2012 the eyes of the continent, indeed of the entire world, will be on EURO 2012, the 14th European Football Championship, which will be held in Kiev, Donetsk, Kharkov, Lvov, Warsaw, Gdansk, Poznan, and Wroclaw.
The tournament will be hosted by the Ukraine and Poland under the aegis of UEFA, with the colourful opening ceremony taking place in Warsaw on June 8th, 2012. The championship final and closing event will be held on July 1st, 2012 in Kiev. We are proud that the finals of the European football championships are to be held in the Ukraine and are confident that the organization of the championships and the care taken of both participants and visitors will be to the highest possible standard.
For the finals the national football teams of Poland and the Ukraine will be joined by teams from England, Germany, Greece, Holland, Denmark, Ireland, Spain, Italy, Portugal, Russia, Croatia, France, the Czech Republic, and Sweden.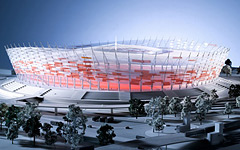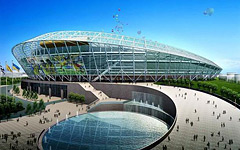 We invite you to take part in one of the most important and most interesting sporting holidays. This is a chance for you to see with your own eyes the stars of world football at stadiums in the Ukraine and to support your own national team. Each football match will be exciting, but the most interesting football contests will take place in the Ukraine on the following dates: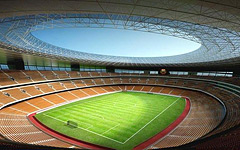 Quarterfinals in the Ukraine:
June 23rd, 2012, 20.45: Donbass Arena, Donetsk
June 24th, 2012, 20.45: Olympiisky, Kiev
Semifinal in the Ukraine:
June 27th, 2012, 20.45: Donbass Arena, Donetsk
Final
July 1st, 2012, 20.45: Olimpiisky, Kiev
Obviously, there is considerable interest in EURO 2012 from all over the world. And there are more football fans wishing to visit the Ukraine during this period than the tourism industry has capacity to handle. So we suggest that you start preparing your trip to EURO 2012 in advance. A-DMC Ukraine is more than ready to relieve you of the headache involved in organizing your trips to Ukrainian cities such as Kiev, Donetsk, Kharkov, Lvov, as well as to resorts in the Crimea and Odessa. We will ensure that nothing stands in the way of your enjoyment of the beautiful game and we will take every effort to make sure that your trip to the tournament is comfortable, fun, and memorable.