The world's most exciting destinations

From the world's most professional DMCs
You need to hold a meeting, presentation, or gala supper, or realize some other kind of MICE project, but you are interested in only the most unusual programmes and unique venues? A-DMC GLOBAL is your answer. Our members will make sure your event runs smoothly, but, more than that, we'll make sure it is memorable.
We represent an alliance of leading Destination Management Companies (DMCs). You can use our website, to get in direct contact with one of our professional partners in the region that interests you. All our partners are experts with a detailed knowledge of all the finer points concerning their region.
Members of A-DMC GLOBAL are high-class specialists who successfully combine practical experience with in-depth knowledge in PCO services and Events and Destination Management. They will put together the best proposals for you and select an ideal venue for your event, no matter how complex. You can count on receiving high-quality services at highly competitive prices. Welcome!
2014 FIFA World Cup
Next year brings one of the grandest presents to all sports fans, sportsmen, specialists, and simply lovers of sport – the 2014 FIFA World Cup,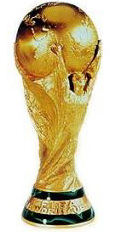 the final of which will take place in Brazil on July 13th (the play-off for 3rd place will be held on the 12th). The festive and colourful opening ceremony of the championship will be on June 12th, 2014 in the city of Sao Paulo, while the final will be held on July 14th, 2014 in Maracana Stadium in Rio de Janeiro. We are proud that the 2014 FIFA World Cup finals are to be held in Brazil and welcome you to take part in this, the most important sporting event of the year.
You will have the chance to personally see world football stars and the most breathtaking matches. We promise to do everything to make this sporting celebration an unforgettable experience.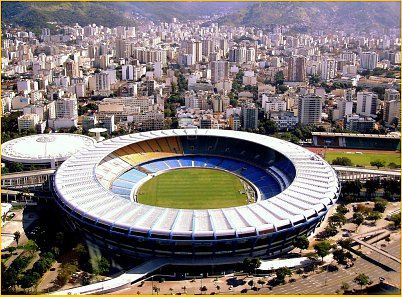 Come to Brazil and share the excitement of watching our favourite football heroes in beautiful athletic battle. We are confident that the organization of the tournament and the services provided to its participants and guests will all be at the highest level. However, the level of interest in the 2014 FIFA World Cup among people from all over the world is such that our tourism industry will be unable to meet the needs of all who wish to come. So we advise you to make preparations for your trip to the 2014 FIFA World Cup well in advance. If needed, DMC Brazil is at hand to shoulder all the tedious practicalities of organizing your travel to Brazil's cities, including Rio de Janeiro, San Paulo, Belo Horizonte, Porto Alegre, Curitiba, Salvador, Recife, Natal, Fortaleza, Manaus, and Cuiaba, as well as to the country's capital, Brasilia.
We will do everything to make sure that nothing gets in the way of your enjoyment of the exciting spectacle, and to ensure that your trip to the tournament is comfortable, colourful, and memorable. Become a witness to an outstanding event, the 2014 FIFA World Cup!!!
Welcome to Brazil with DMC Brazil!!!