The world's most exciting destinations

From the world's most professional DMCs
A-DMC GLOBAL is an alliance of leading destination management companies (DMCs), each of which is a local expert and so knows their region inside out. Possessing considerable experience in organizing events of all levels of complexity, our DMCs will help you prepare your event, offering you the MICE services you require – including hotel bookings, logistics, selection of a conference hall, post- and pre-conference tours, incentive programmes and team building, gala suppers, and send offs for guests. Our website allows you to make direct contact with professional partners in the country that interests you. They will then use their contacts, experience, and knowledge to put together the optimal proposal for your event.
Count Down to Rugby World Cup – New Zealand 2011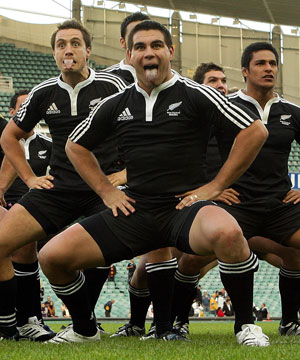 The tournament for world rugby's finest is being tagged a "festival of rugby" in 2011 and Auckland is preparing to showcase itself to the world.
New Zealand will welcome the world next year as over 60,000 international visitors arrive to enjoy Rugby World Cup 2011. RWC 2011 will be held across New Zealand over a six-week period in September and October 2011. Twenty countries will participate in the 48-game tournament with an estimated worldwide audience exceeding 4 billion viewers.
But the eyes of the world will be on Auckland for the business end of the tournament when Eden Park plays host to the final on 23 October as well as both semi-finals the weekend before. Auckland will also host eight pool matches including the opening match at Eden Park on 9 September.
Held every four years, RWC is the third biggest sporting event in the world. The 2011 tournament has an estimated television audience of more than four billion people, and we expect at least 60,000 international visitors to come to New Zealand.
ICEworks can assist with all ground arrangements both pre & post event. Our clients are choosing to explore New Zealand after the Rugby World Cup so let us help you plan your time in the best playground in the world! Call us now