The world's most exciting destinations

From the world's most professional DMCs
You need to hold a meeting, presentation, or gala supper, or realize a MICE project but are interested in only the most distinctive programmes and unique venues? Our website is the surest route to realizing your plans. A strongpoint is that you can use it to get in direct contact with one of our professional partners in the region that interests you. All our partners are experts with a detailed knowledge of their region; they combine practical experience with the necessary theoretical knowledge of the MICE industry.
http://a-dmcglobal.com/ is a professional platform designed as a showcase for destinations, DMCs, PCOs, event-management companies, hotels, and suppliers of services, for their ideas and capabilities.Whatever you have in mind, our A-DMC GLOBAL partners can turn it into reality for you. They will put together the best proposals and select the ideal venue for your event, however complex. You can count on high-quality services at highly competitive prices. Your event cannot fail to be a great success with its participants, leaving an impression that will never fade.
2015 Champions League Final
The legendary UEFA tournament, which started on July 1st, 2014, will finish this summer in Berlin. This is a unique chance to put the Champions League final on your list of corporate events.
The venue for the deciding match of the 2015 Champions League is Olympiastadion in Berlin, which can accommodate more than 74,000 fans. There will, of course, be no vacant seats at 20.45 local time on Saturday June 6th, 2015. So it's best to go ahead and choose the incentive programme that suits you right now, to ensure your place at the most eagerly awaited sporting event of the current football season, the 2015 UEFA Cup Final. In addition to enthralling football, you and your colleagues will have the chance to go on interesting tours of the city, enjoy lunches together, and much else besides. Everything depends on your desires, goal, and budget. We can also organize teambuilding events.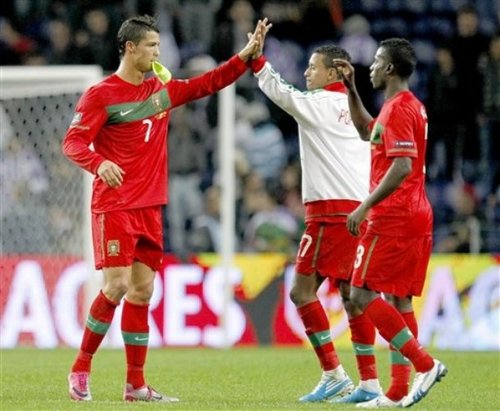 It is unlikely that there is anything more capable of nurturing team spirit than watching and supporting the strongest football teams in Europe and experiencing together the joy of victory. Corporate events in Berlin are always memorable and full of energy. The German capital is famous for its multi-nationality, rich history, multiplicity of cultures, endless diversity of cuisines, and entertainments of all kinds. We shall be delighted to see you at the final match of the UEFA Champions League in the 2014 / 2015 season and will be only too glad to suggest and realize exciting ideas for corporate incentive trips.
Welcome to Berlin for the 2015 Champions League final!