The world's most exciting destinations

From the world's most professional DMCs
The success of a dynamically developing business depends on the promotion of the goods and services which the company offers. For this purpose participation in business events is essential; conferences, in particular, are especially important for corporate image and a company's work with its partners. This is true both of business and of science. A well-organized conference will have the following components:
The right choice of venue for holding the event; Convenient accommodation in hotels; Well thought-out logistics and precise organization of transport services; Formal opening and closing ceremonies, coffee breaks, and banquets; An original entertainments programme, including pre- and post-conference trips; Faultless serving staff; provision of all necessary equipment for the event.
Professional Conference Organizer (PCO) in Krakow


ul. Tyniecka 3/12 30-319 Kraków
krakow@a-dmcglobal.com
For us organization of business and scientific conferences is a priority activity. We will be happy to put our unlimited capabilities and experience at your service in organizing a conference for you in Krakow.
The most important sacred site in Krakow, from both the cultural and religious points of view, is Wawel – the royal castle and cathedral on Wawel Mound in the city centre. The catacombs of the cathedral contain the tombs of the Polish kings, in which almost all the kings of Poland from the 14th century forwards were buried. The most valuable architectural feature in the cathedral is the Chapel of Sigismund. Krakow is also home to Poland's oldest university – Jagiellonian University, which was founded in the 14th century. Pilgrims have been coming to Krakow for many centuries to ask the local saints for patronage – which is one of the reasons why Jana Mucante was justified in writing in 1596, "If it weren't for Rome, Krakow would be Rome."
Apart from its unique sites, the city has numerous comfortable hotels, state-of-the-art conference halls, and everything else that the MICE industry could possibly desire. Krakow and Warsaw are popular cities rich in creative ideas for attractive incentive programmes. Come to visit and you'll see why.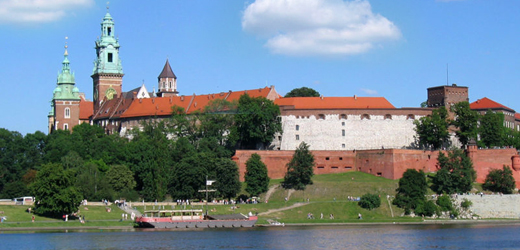 Our сontacts:
ul. Tyniecka 3/12 30-319 Kraków
krakow@a-dmcglobal.com