The world's most exciting destinations

From the world's most professional DMCs
The purpose of an incentive tour in Hanoi is to encourage employees, partners, and clients by offering relaxation and entertainment. Such trips are undoubtedly important for a team and are an excellent way of combining active recreation with fulfillment of specific business objectives, including improvement of employee motivation, building team spirit, establishment of contacts with partners, and encouragement of client loyalty. Our incentive programmes in Hanoi are devised for specific groups and are tailored to the particular client's objectives, desires, and budget. Below, we present a selection of successful incentive projects, as well as tried and tested ideas for a wide range of incentive programmes. Bring joy to your colleagues and clients!
Incentive


18 Hang Bun Str, Ba Dinh Dist,
Hanoi, Vietnam
vietnam@a-dmcglobal.com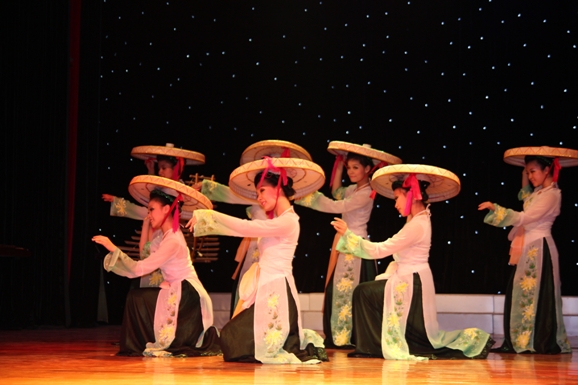 The most effective way to discuss incentive ideas for your programme is to contact us directly.
Exclusive Traditional Music and Dance – Ha Noi Feature
One hour show will feature traditional music and dance. The show will bring audiences into a journey to discover culture and arts of Vietnam. The performance will take place at local restaurant of hotel in Hanoi.
Group size: 50 people & up
Operating dates: All year round
Location: Hanoi
Exclusive Water Puppet Show In Vietnam.
Water puppet is literally means "puppets that dance on water." The tradition dates back as far as the tenth century when it originated in the Red River Delta area of northern Vietnam. When the rice fields would flood the villages, villagers would entertain each other using this puppet form.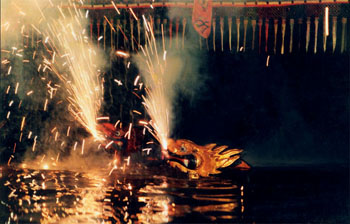 The puppets are built out of wood and the shows are performed in a waist-deep pool. A large rod supports the puppet under the water and is used by the puppeteers to control them. The appearance is of the puppets moving over the water.
Eventually, villages would compete against each other with their puppet shows. This led puppet societies to be secretive and exclusive, including an initiation ceremony that involved drinking rooster blood.
Only recently were women allowed to join the puppet troupes. The 45 minutes show would be exclusive for big group and nowadays it is available in Hanoi, Hue, Ho Chi Minh, the touristic cities in Vietnam.
Group size: 50 people & up
Operating dates: All year round
Location: Hanoi – Ho Chi Minh
Birdseye view of Halong Bay by helicopter
Situated in the Tonkin Golf, Halong Bay is one of the world's natural wonders - a bay with more than 3,000 islands, that time, wind and waves have sculpted into fantastic shapes. The best way to appreciate this magical scene is from a boat, cruising between these karst cliffs, which loom like fairy-tale castles, complete with rocky spires and hidden caves. The bay is dotted with tiny islands, pristine sandbanks on the turquoise water providing an excellent backdrop for swimming or simply being lazy on the junk boat deck. Travel by car and then board on a boat trip to explorer this wonder. Viewing Halong Bay by helicopter is a great way to get a panoramic view.
7:00 am we pick up you at the hotel, then transfer to Gia Lam Heliport for a 45-minute flight by helicopter MI 8 to Halong Bay. (MI 8 and 17 can carry 20 passengers and MI 172 VIP 24 passengers.) Arrive at Halong Heliport on General Giap Hill. Meet your tour guide and driver and transfer to the Halong Harbor. We will board our boat for a four-hour cruise of this stunning area, stopping along the way to visit one of the limestone caves in the area. As we cruise our boat staff will serve you a sumptuous local seafood lunch on boat.
Transfer back to Halong Heliport at 2:30pm to board the helicopter for 45-minute ride back to Hanoi. Meet at Gia Lam Heliport and transfer to your hotel in Hanoi.
Group size: 20 people & up
Operating dates: All year round
Location: Halong – Vietnam
Exclusive Private Charter Halong Bay Cruise & Kayaking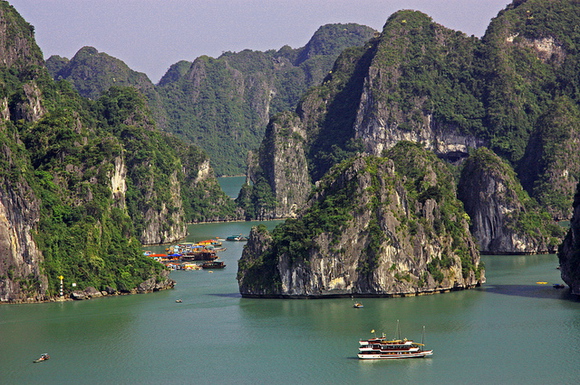 Halong bay comprises more than 3000 islets & islands, considered one of the most beautiful bay all over the world. It is peaceful, fabulous with calm wind, tiny wave and hardly affected by typhoons. Just spend 24 hours on a chartered cruise to enjoy your trip in the sun, sea and magnificent grottos around the bay. Wooden junks with 15 – 32 deluxe cabins, deck for sun bathing, kayak available for rental and of course Asian or Western breakfast, lunch, dinner included in the excursion would bring you fun & relaxation.
Day 1: Hanoi – Halong Bay
08:00 Scenic three-hour drive from Hanoi to Halong Bay by coach
12:00 Check-in at Tuan Chau Marina, Tuan Chau Island.
Embark on Bhaya Classic for a Welcome drink followed by a cruise briefing.
13:00 Savor a delicious Vietnamese buffet lunch as Bhaya Classic heads to Bai Tu Long Bay and Vung Vieng fishing village
15:30 Visit the Vung Vieng fishing village by local rowing boat (1 hour) then return to the vessel for free time at your leisure or join one of the following optional activities: Kayak into the floating village or swim near the Bhaya.
Optional onboard activities: Sunbathing, traditional massage, etc.
17:00 Bhaya Classic cruises through the Bay to its overnight anchorage near Ho Dong Tien.
Vietnamese cooking demonstration on the Sundeck.
19:30 Sumptuous set-menu seafood dinner onboard.
21:00 Take in the movie on the Lounge Deck or retire to your cabin.
Overnight onboard Bhaya Classic
Day 2: Halong Bay – Hanoi
06:15 Start your day with Tai Chi on the Sundeck while complimentary tea and coffee are served.
07:00 Bhaya Classic weighs anchor to cruise through the Bay passing beautiful spots like Trong (Drum), Trinh Nu (Virgin) and Me Cung Caves, Coc Ngoi (Toad) Islet, etc.
08:30 Explore Sung Sot (Surprise) Cave.
09:30 Return to Bhaya Classic. Buffet brunch is served onboard.
The vessel cruises leisurely back to harbor.
11:00 Disembark at Tuan Chau Marina. Return to Hanoi
15:00 Arrive in Hanoi. End of program
Special offer - Gala Dinner in caves. With a fleet of 4 Bhaya Classic wooden vessels and 2 Au Co ships offering a total of 137 cabins, Bhaya Cruises is the largest luxury fleet in the area and offers possibilities to accommodate groups of up to 274 guests. The boats offer the highest standards of accommodation, facilities and top-notch equipment to organize events such as corporate meetings, wedding ceremonies, anniversaries, cocktail, parties, and incentives. Also offering a wide range of exciting en-route activities, such as sport competitions and traditional Vietnamese sports, cooking demonstrations and competitions, blind food and tea tasting, wine tasting, visits to floating villages and grottoes.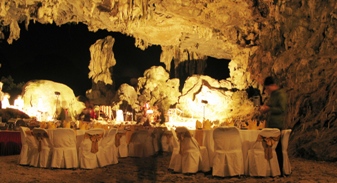 Halong Bay is particularly known for the beauty of its rocks formations, the numerous caves to be found within, its pristine white sandy beaches, and traditional floating villages. Cruises'events enhances the natural beauty of these places by providing amazing setups for gala dinners, which are only lit up by thousands of candles. These gala dinners, which also offer multiple solutions in terms of decoration, entertainment, food and beverages arrangements, are very often the highlight of any voyage to Vietnam:

"The gala dinners, in caves and in the different venues we use in Halong Bay, are always unforgettable moments. We have developed different styles, different possibilities for decoration, entertainment and food menus also. Our experience brings us a lot of flexibility which helps customize our events. This is essential for customers who come only once in their life to Halong Bay and want to have a lifetime experience in this grandiose location".
Group size: 25 people & up
Operating dates: All year round
Location: Halong – Vietnam
Diner Cruise on Saigon River
06:30pm, pick up at your hotel in HCMC and transfer to the Bach Dang Pier on Saigon River, you enter the replica of the emperors' dragon boat "Bonsai" for a magnificent and memorable dining and entertainment spectacle along the Saigon river.
Enjoy 2 hours cruise and gastronomic moment with soft and classic music on the most authentic vessel on the river. The captain will welcome you onboard and introduce you to the specialties which have made this boat a culinary experience in Ho Chi Minh City. While on board, relax on the upper deck and enjoy a panoramic view of the city lights. Admire this lacquer wooden boat while cruising along the water, choose from several traditional menus, including Fried Shrimps with Tamarind Sauce, Sautéed "Pox Oi" with Beef or Steamed Elephant Ear Fish. Indulge yourself in an unforgettable evening on the waterways.
Boat tour to mangrove forest Vam Sat - Can Gio (1 day)
Cruising down Saigon river toward Nha Be three-way crossroad, continue boating down Dong Nai river, Soai Rap to Vam Sat - Can Gio. Be on the ferry to visit Dam Doi salt-marsh forest, catch crabs, crocodiles, visit bird cajuput etc… visit monkey island.
This tour is for the tourists who love the nature, want to relax in the gust of wind of Eastern sea blown through salt-marsh forest ecological zone in river mouth, where is recognized as the first ecological reserving zone of Vietnam.
Operating dates: All year round
Location: Ho Chi Minh – Vietnam
Farmer to Fisherman Tour (6 Hours)
From Farming to Fishing Life Tour is the very special tour that is promised to bring visitors the most beautiful sceneries of the countryside of the Farmer and Fishermen life in Hoi An town – Viet Nam.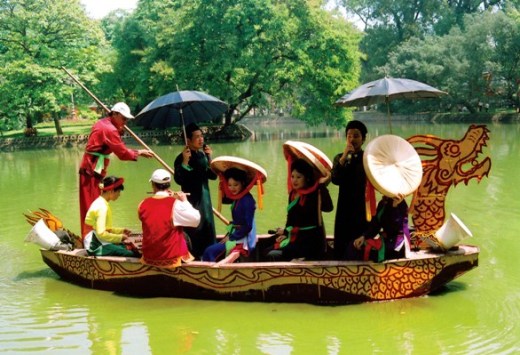 By exploring the little and narrow roads along the countryside by bicycle to see such as water buffalos, rice paddle field, plenty of organic vegetables and local farming people, you will be amazed to realize how peaceful sceneries and friendly people are.
Furthermore touching the fishing life by catching fish with the local fishermen's net, learning how to ride funny basket boat, and visiting the beautiful Water Coconut Palm Paradise with its very interesting story to learn about.
From Farmer to Fisherman tour will be the special and unique tour that is committed to providing you " A cultural window into the Vietnamese way of life".
Start riding to the vegetable village over small beautiful narrow roads visit countryside life views such as rice paddle fields, water buffalos, bamboo bridges, local farmers on farming shrimp on the daily works…Visit the local farming garden with plenty of vegetables such as mints, basils, salads, corianders, lettuces…and one of the Farmer families, sharing and learning farming life experience; such as watering vegetables, hoeing soil with the farmer.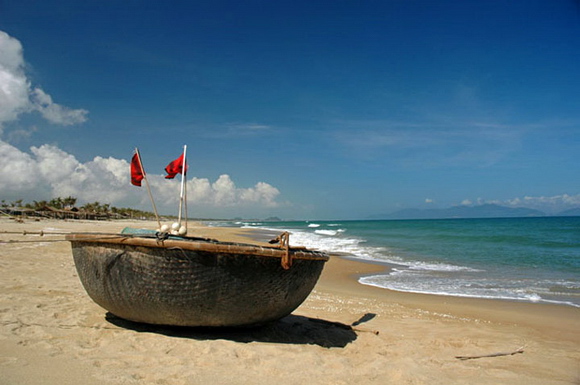 Getting into boats from the vegetable village to arriving nearby the mouth of the Cua Dai Sea where the end of Hoi An river meets the sea, getting to along the coastline visiting the local fishing life. Learning and sharing fishing experience with local fishermen by joining and catching fish with unique fishing nets. Learn how to ride funny basket boat. Getting back aboard the boat to explore the water palm coconut paradise. Hear and learning about Viet Nam War with interesting & true stories about the War time from 1962 till 1974. Keep discovering the beautiful water coconut palm canal paradise by watching birds, observing the fishing life along the palm canal paradise by basket boat. Arriving at a local fishing village at the palm canal paradise which was bombed by the American Southern Army to visit local fishing people life were involved in the war time. Back on the Eco-Tour Boat by way of basket boat to enjoy seafood on boat. Back to hotel.
Operating dates: All year round
Location: Hoian – Vietnam
Our goal is to create, organize and implement corporate hospitality events throughout Vietnam. With our close association with many Vietnamese entities, we make things easier for you. We aim to continually exceed our customers' expectations while offering them the best in terms of quality of service and value.


We believe that because we are a relatively small company, yet with close associations with both the public and private sector, we are able to be very flexible when it comes to creating and arranging events.
Our сontacts:
18 Hang Bun Str, Ba Dinh Dist,
Hanoi, Vietnam
vietnam@a-dmcglobal.com