The world's most exciting destinations

From the world's most professional DMCs
The success of a dynamically developing business depends on the promotion of the goods and services which the company offers. For this purpose participation in business events is essential; conferences, in particular, are especially important for corporate image and a company's work with its partners. This is true both of business and of science. A well-organized conference will have the following components:
The right choice of venue for holding the event; Convenient accommodation in hotels; Well thought-out logistics and precise organization of transport services; Formal opening and closing ceremonies, coffee breaks, and banquets; An original entertainments programme, including pre- and post-conference trips; Faultless serving staff; provision of all necessary equipment for the event.
Professional Conference Organizer (PCO) in Belgrade


Address: Patrisa Lumumbe 62 11000 Belgrade
serbia@a-dmcglobal.com
For us organization of business and scientific conferences is a priority activity. We will be happy to put our unlimited capabilities and experience at your service in organizing a conference for you in Belgrade.

BELEXPO CENTER – BELGRADE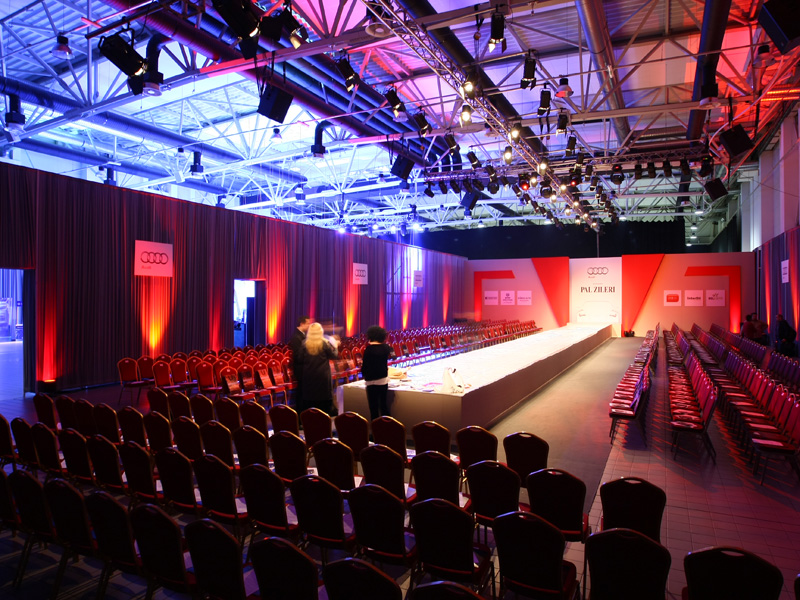 BelExpocentar is a multi-functional venue of 2500 sq meters exhibition space, situated just next to the Holiday Inn hotel in New Belgrade district. It is connected with hotel by a passage. Whole space can be easily adapted for small or large conferences or congresses. Total capacity of the venue is up to 3000 participants. The latest technology with cooling/heating system created the environment you need.
GLAMOURE HALL
Glamour Event Center consists of 2 special venues in Belgrade. One of them, Glamoure Hall, is located in the center of Zemun and offers the perfect gathering place and a place for all types of events: promotions, weddings, fashion shows, parties, seminars, exhibitions etc.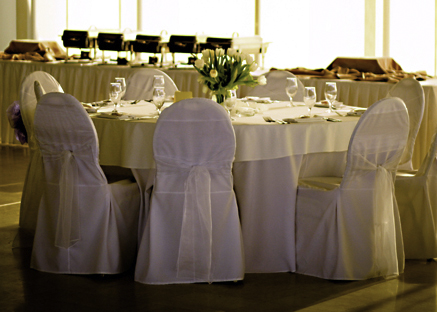 Total space of 1100 sq meters consists of two parts, indoor hall (400 m2) and a romantic terrace (700 m2). Together they provide an unforgettable pleasure panoramic view of Belgrade and Zemun. The newly opened facility near Ada Lake, Glamoure Ada Hall, is far enough from the hustle and bustle of the city, making the perfect place to invite friends for a reason to celebrate the best moments in life or lead employees and business partners on all day socializing with lectures and seminars.
GRAND CASINO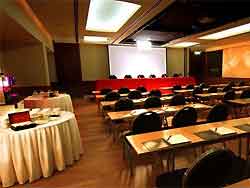 Grand Casino Belgrade is located in the district of New Belgrade, on the bank of the Danube River with its magnificent promenade. Parada meeting room is a multi-functional event area with hi-tech equipment which can be easily transformed to meet the various requirements. Capacity is up to 250 participants. There are also 3 restaurants and 4 bars to create an amazing stay.
GUARNERIUS HALL
Guarnerius Art Center was founded by Maestro Jovan Kolundzija, the leading Serbian violinist. It is the most spectacular chamber music hall in Belgrade.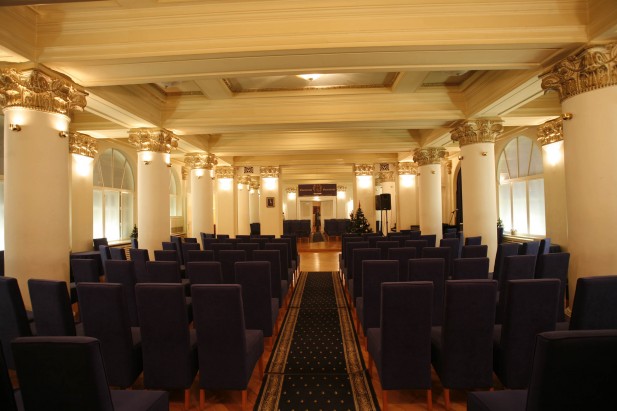 It is located in the vicinity of the old bohemian quarter Skadarlija in the building created by Russian architects Vasiljev and Kosinski in 1924. Maestro Kolundzija dedicated several years to restoring this space to its original splendor and beauty. This center is named after Guarneri, the famous violinmaker from Cremona. One of his precious violins, made in 1754, is owned and performed on by the leading Serbian violinist Jovan Kolundzija. The concert hall of exceptional beauty and acoustics, built in the late Renaissance style, can seat over one hundred people.
THE KOLARAC FOUNDATION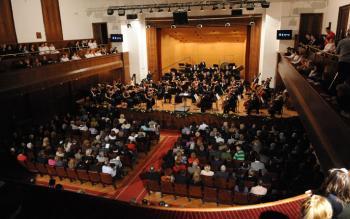 The Kolarac Foundation was established in 1878 as the legacy of a wealthy Mr Ilija Kolarac, who had bequeathed all his property to Serbian people. Kolarac has several halls suitable for classical music concerts, lectures, seminars and exhibition. Halls capacity vary from 20 to 200 participants, while the biggest hall can hold 880 people and boasts the best acoustics in Europe.
ROYAL COMPOUND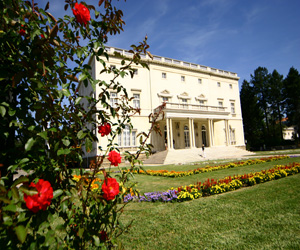 Built in the Serbian-Byzantine style in 1924 by order of His Majesty King Aleksandar I, Royal Palace is today a home for His Royal Highness Prince Aleksandar II Karadjordjevic and his family while they are in Belgrade. It is located at the hill in Dedinje district, with a magnificent view of the Topcider Park. There is a possibility to organize high class event in some of the palace`s hall, as well as in the outside terrace.
Our сontacts:
Address: Patrisa Lumumbe 62 11000 Belgrade
serbia@a-dmcglobal.com