The world's most exciting destinations

From the world's most professional DMCs
The purpose of an incentive tour in Warsaw is to encourage employees, partners, and clients by offering relaxation and entertainment. Such trips are undoubtedly important for a team and are an excellent way of combining active recreation with fulfillment of specific business objectives, including improvement of employee motivation, building team spirit, establishment of contacts with partners, and encouragement of client loyalty. Our incentive programmes in Warsaw are devised for specific groups and are tailored to the particular client's objectives, desires, and budget. Below, we present a selection of successful incentive projects, as well as tried and tested ideas for a wide range of incentive programmes. Bring joy to your colleagues and clients!
Incentive programmes and team building in Warsaw


278, Grochowska Street PL 03-841 Warsaw
warsaw@a-dmcglobal.com
The most effective way to discuss incentive ideas for your programme is to contact us directly.
The most popular cities in the country are Krakow and Warsaw. Warsaw has been capital of Poland for 400 years. Tours of the city begin in the old city centre, on Castle Square. In the middle of the square is the column of Sigismund, a monument set up in 1644 by King Wladislaw IV to his father. The column is 30 metres high and is topped by a bronze sculpture by Clemente Molli. The entire western part of the square is occupied by the Royal Castle, the most majestic and amazing building in Warsaw. Following restoration, the castle has provided a home for hundreds of pictures and sculptures, as well as a vast collection of works of art. The castle has always been known for its ghosts, including the legendary 'White Lady'.
Also not to miss are Warsaw's churches and chapels, among them the city's oldest church, St John's Cathedral, which was built at the turn of the 13th century. Nearby is a Renaissance Jesuit church. Warsaw's market is the centre and heart of the Old Town. Here, on the ancient square, artists offer paintings for sale, and the famous Warsaw hansom cabs wait for their fares. Tourists come here to admire the beauty of the Gothic churches, the medieval walls, and the facades of the old houses. In the northern part of the square is the Warsaw History Museum; the houses on the eastern side contain the Mickiewicz Museum of Literature. This is an area that abounds in souvenir shops and cafes.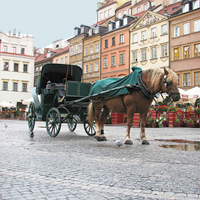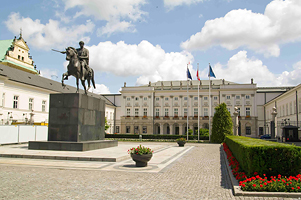 Our сontacts:
278, Grochowska Street PL 03-841 Warsaw
warsaw@a-dmcglobal.com