The world's most exciting destinations

From the world's most professional DMCs
Incentive tours are trips to incentivize employees, partners, and clients by offering them relaxation and entertainment. Such trips are a proven instrument for encouraging a team; they involve only the most interesting and original forms of service. This is an important key to motivating staff and can help accelerate the attainment of a result in any field of activity or business.

Trips likes this are undoubtedly important for teambuilding and are an excellent way of combining active recreation with fulfillment of your specific business objectives; they improve employee motivation, build team spirit, establish contacts with partners, and encourage client loyalty. Our incentive programmes in Vilnius are devised for specific groups and are tailored to the particular client's objectives, desires, and budget. Bring joy to your colleagues, partners, and clients by giving them a great incentive trip!
Incentive trip in Vilnius


M.K.Ciurlionio 7/1-1
Vilnius 03104, Lithuania
vilnius@a-dmcglobal.com
The most effective way to organize an incentive trip in Vilnius is to contact us right now so as to discuss ideas on how to organize your trip to Vilnius and clarify the objective and budget for your event. In addition, you'll be able to take advantage of services offered by our partners in whatever region you require.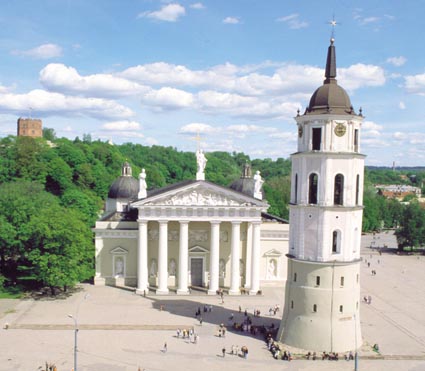 Vilnius old town is one of the most fascinating in Europe, it has retained the cultural value and the authenticity of its architecture. Vilnius as a royal city has been mentioned in 1323. Its attractive lanes and enclosed backyards are easy to reach from the main Cathedral square. Here the Rulers Palace is under reconstruction, and the Gediminas Tower on the hill serves the emblem of Lithuania. Of mention is the red brick Church of St. Ann, a tiny masterpiece of local Gothic architecture. Vilnius enchants visitors with its beautiful Baroque churches, whose towers dominate the city skyline. Itinerary includes Vilnius University, one of the oldest high schools in North Europe (f. 1579).
Our сontacts:
M.K.Ciurlionio 7/1-1
Vilnius 03104, Lithuania
vilnius@a-dmcglobal.com