The world's most exciting destinations

From the world's most professional DMCs
Incentive tours are trips to incentivize employees, partners, and clients by offering them relaxation and entertainment. Such trips are a proven instrument for encouraging a team; they involve only the most interesting and original forms of service. This is an important key to motivating staff and can help accelerate the attainment of a result in any field of activity or business.

Trips likes this are undoubtedly important for teambuilding and are an excellent way of combining active recreation with fulfillment of your specific business objectives; they improve employee motivation, build team spirit, establish contacts with partners, and encourage client loyalty. Our incentive programmes in Venice are devised for specific groups and are tailored to the particular client's objectives, desires, and budget. Bring joy to your colleagues, partners, and clients by giving them a great incentive trip!
Incentive trip in Venice


Via G. Moschini,
13 37129 Verona,Italy
venice@a-dmcglobal.com
The most effective way to organize an incentive trip in Venice is to contact us right now so as to discuss ideas on how to organize your trip to Venice and clarify the objective and budget for your event. In addition, you'll be able to take advantage of services offered by our partners in whatever region you require.
Venice
Made up of an archipelago of 120 islands in the green lagoon between the coast and the open sea, it was founded in around 450 AD as a result of Man's ingenuity to seek refuge from the threat of the barbarian invasions. Venice can be seen today built entirely on piles in the water; its sumptuous palazzo and important monuments bear witness to the historical past of a power that had no boundaries either on land or water making it a unique city that preserves the fascinating of bygone times while maintaining its contemporary appeal.
Carnival in Venice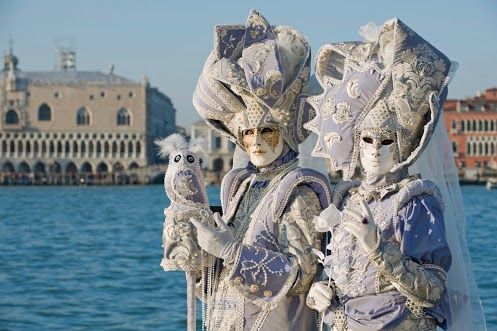 An unforgettable experience among Venetian atelier and historic palaces. A costume dinner among minuets and rondo. In the evening transportation is provided to the fourteenth-century palace, formerly home to a Venetian duke and adorned with frescoes, where the inauguration ball will take place. Upon arrival, there is a welcome cocktail accompanied by a baroque quartet followed by gala dinner, enlivened by an exclusive show with many international artists. During dinner you will be entertained with two love duets as a tribute to the most famous Italian operas: La Traviata, The Barber of Seville, and La Bohème. The party then continues with dancing to the greatest hits of the 1960s, '70s and '80s performed live.
Our сontacts:
Via G. Moschini,
13 37129 Verona,Italy
venice@a-dmcglobal.com