The world's most exciting destinations

From the world's most professional DMCs
The success of a dynamically developing business depends on the promotion of the goods and services which the company offers. For this purpose participation in business events is essential; conferences, in particular, are especially important for corporate image and a company's work with its partners. This is true both of business and of science. A well-organized conference will have the following components:
The right choice of venue for holding the event; Convenient accommodation in hotels; Well thought-out logistics and precise organization of transport services; Formal opening and closing ceremonies, coffee breaks, and banquets; An original entertainments programme, including pre- and post-conference trips; Faultless serving staff; provision of all necessary equipment for the event.
Professional Conference Organizer (PCO) in Ukraine


9/2, Velyka Vasylkivska St office 27 Kiev, 01004
ukraine@a-dmcglobal.com
For us organization of business and scientific conferences is a priority activity. We will be happy to put our unlimited capabilities and experience at your service in organizing a conference for you in Ukraine.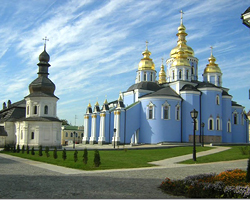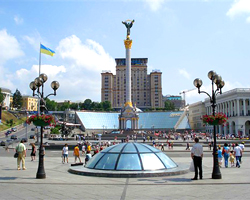 We have a deep love for our motherland, so there could be no one better than us to show you our amazing country – and show it to you in such a way that you will want to come back here again and again! Ukraine is amazingly diverse: the architecture, cuisine, and atmosphere of its eastern, western, northern, and southern parts differ substantially, which makes getting to know this country an almost endless process. In fact, whenever you come here, strong new impressions are guaranteed. Ukraine has many fine cities: formal Kiev, playful Odessa, and festive Lvov, to name just a few. Ukrainian singing is considered one of the most melodic among national musical traditions and Ukrainian cuisine one of the richest national cuisines, with dishes that are famous far beyond its borders (who has not heard of our borshch, dumplings, and home-made vodka?). We are proud of our country – our national cuisine, magnificent fortresses and castles, palaces, country houses, unique architectural ensembles, numerous churches, and old museums and galleries.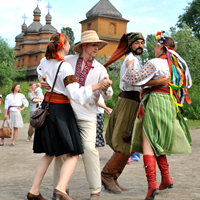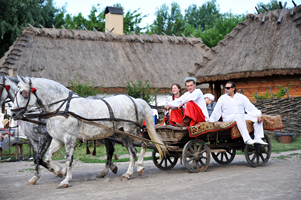 Ukrainians are a friendly, hospitable, and vivacious people. We love visitors and special occasions. So come to our wonderful country and we shall turn your visit into a true holiday that you will never be able to forget!
Our сontacts:
9/2, Velyka Vasylkivska St office 27 Kiev, 01004
ukraine@a-dmcglobal.com