The world's most exciting destinations

From the world's most professional DMCs
The purpose of an incentive tour in Serbia is to encourage employees, partners, and clients by offering relaxation and entertainment. Such trips are undoubtedly important for a team and are an excellent way of combining active recreation with fulfillment of specific business objectives, including improvement of employee motivation, building team spirit, establishment of contacts with partners, and encouragement of client loyalty. Our incentive programmes in Serbia are devised for specific groups and are tailored to the particular client's objectives, desires, and budget. Below, we present a selection of successful incentive projects, as well as tried and tested ideas for a wide range of incentive programmes. Bring joy to your colleagues and clients!
Incentive programmes, team building in Serbia


Address: Patrisa Lumumbe 62 11000 Belgrade
serbia@a-dmcglobal.com
The most effective way to discuss incentive ideas for your programme is to contact us directly.
Adventure Park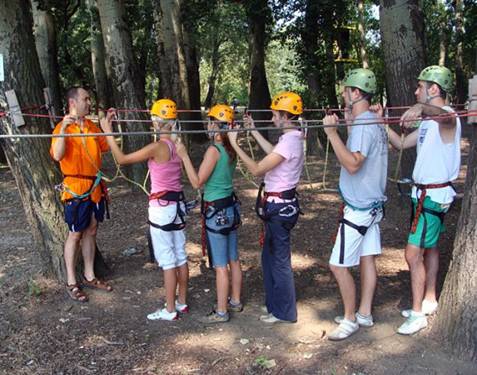 It`s no matter if it is summer or winter, we can make real adventure for you. There are more than 19 obstacles one person has to pass, running through the park. There are settled help of chains hanging 4-7 meters above the ground. Some of the obstacles include stirrups, balustrades, logs, platforms, "Tarzan", "Flush water tank" and others. Participants are tied with safety ropes and are supervised by instructors. Enjoy and laugh guaranteed!
Back Horse Riding and Carriage Race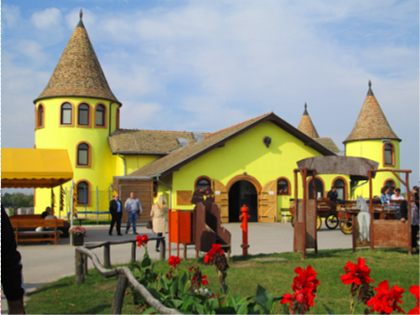 Kelebija paddock was created 19 years ago with just a few heads and modest stables. Today, it is an impressive complex, which occupies 24 acres of landscaped lawns, with several buildings in the Pannonia style, including beautiful flower beds, green and cultivated long-lined, with an artificial lake. The well equipped stables, boxes, coral, competitive field and spacious pastures together form a paradise for visitors. We will make your day unforgettable in pure nature riding horses, making carriage ride competition, as well as `guess the carriage type` program.
Back to the Medieval - Hunting and the Ball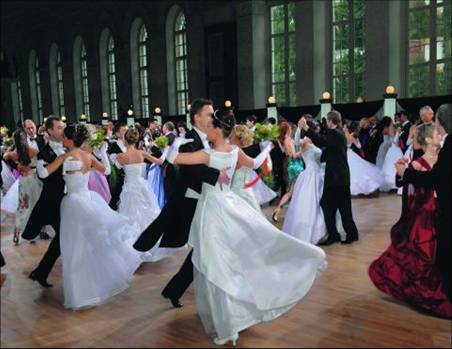 The "Kaštel" castle is situated about 60 kilometers north from Belgrade. The castle has 38 rooms and 7 suites, which are a mixture of modern and Medieval style, giving their guests intimate atmosphere, peace and view of the majestic park that surrounds the whole edifice. At the time this Castle was built, balls were the must events for higher class. We are taking you back in that period. First part of program is hunting in the neighboring wood, and in the evening….make sure you`re dressed for the ball!
Grape Picking and Wine Tasting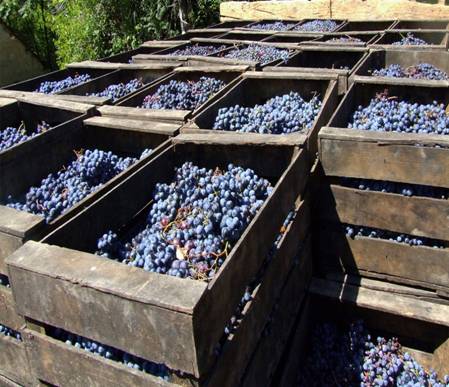 Serbia has 7 wine regions on it`s territory. Grape picking, wine producement, and a lot of festivals in grapes honor are a part of long tradition in Serbia. As we want you to, while you`re spending the time in our beautiful country, be part of tradition as well, we are taking you to the grape picking event where you can participate in several processes like picking, collecting the grape, squeezing the grape picked up in barrels etc. At the same time, older wine tasting is an obligatory.
I`m going deeper Underground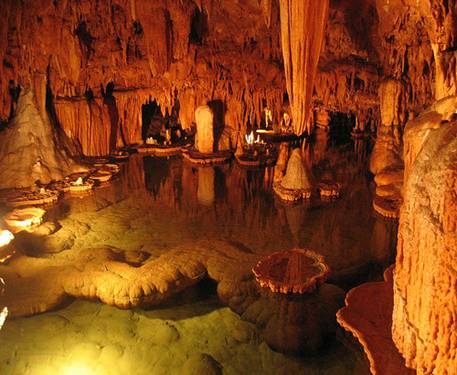 If you are a real adventurer, than you must take yourself under the ground, and explore beautiful caves and pits Serbia has to offer. We will rent the equipment for you, introduce you to the expedition. Don`t worry, because professional instructors will be there to hold your back. Who knows….maybe on our expedition we discover undiscovered…
Spirit of the Danube Folks
Full day activity involving historic and gastronomic aspect. Takes your impressions to a completely different level. This tour will closen you up to the tradition of Northern parts of Serbia. Visit town of Sremski Karlovci, a unique town in Serbia, which has been a bastion of Serbian intelectual elite during the Ottoman reign in Central Serbia.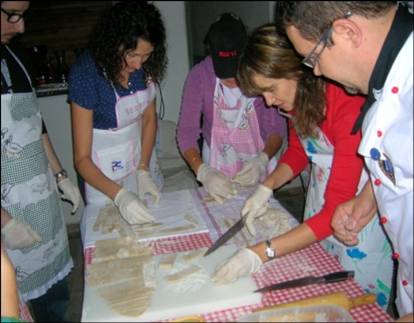 It is considered as a destination with greatest concentration of cultural heritage sites in Southeast Europe, with Old Patriarch's Court and its treasure, the oldest Serbian gymnasium, Theological University and much more. Connected to city of Novi Sad and Petrovaradin Fortress, this area makes one unique place for historic investigation.
Not only familiar for their historic legacy, natives are especially proud of their gastronomic abundance. Feel free to relax with a glass of unique wine such as Bermet, and enjoy with beautiful dishes they have. As a conclusion, take a tour in traditional property, where you will be regaled in an old-fashioned manner. Take your role in preparing some of the local dishes and learn the essence of having a good leisure.
When in Viminacium, Do as the Romans Do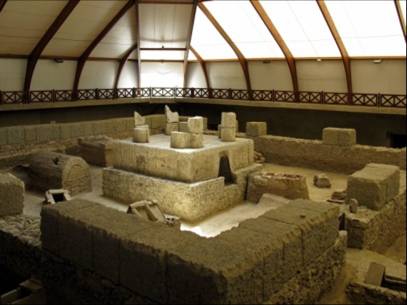 Viminacium is an archaeological site near the Old Kostolac. Roman military camp and the town was created in the first and lasted until the beginning of VII century. It was one of the major legion camps on the Danube, and for some time the capital of the Roman province of Upper Moesia, which included most of Serbia, northern Macedonia and part of north-western Bulgaria. Feel the Roman atmosphere at archeological emplacement, ancient Roman town, just 100 km away from Belgrade. You`ll experience the Roman lunch, riding in an ancient Roman rickshaw and exploring underground tombs meanwhile Dressed in a Roman toga.
Our сontacts:
Address: Patrisa Lumumbe 62 11000 Belgrade
serbia@a-dmcglobal.com