The world's most exciting destinations

From the world's most professional DMCs
The success of a dynamically developing business depends on the promotion of the goods and services which the company offers. For this purpose participation in business events is essential; conferences, in particular, are especially important for corporate image and a company's work with its partners. This is true both of business and of science. A well-organized conference will have the following components:
The right choice of venue for holding the event; Convenient accommodation in hotels; Well thought-out logistics and precise organization of transport services; Formal opening and closing ceremonies, coffee breaks, and banquets; An original entertainments programme, including pre- and post-conference trips; Faultless serving staff; provision of all necessary equipment for the event.
Professional Conference Organizer (PCO) in Lviv


Ukraine, Kyiv
of.10, 17 Velyka Zhytomyrska str.
ukraine@a-dmcglobal.com
For us organization of business and scientific conferences is a priority activity. We will be happy to put our unlimited capabilities and experience at your service in organizing a conference for you in Lviv.
Lvov is one of the most beautiful cities not just in the Ukraine, but in the whole of Europe. Its beauty is irresistible. The famous Lvov Opera House, the Dominican Cathedral, the Town Hall on Market Square, and the Gunpowder Tower are only some of the sights that demand to be seen.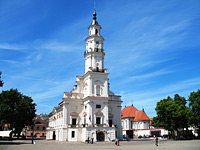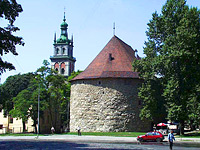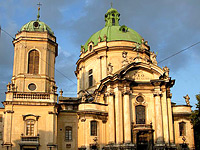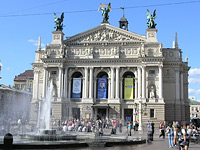 Destination Management Company (DMC) Lviv awaits you in our old and extremely beautiful city!
Our сontacts:
Ukraine, Kyiv
of.10, 17 Velyka Zhytomyrska str.
ukraine@a-dmcglobal.com