The world's most exciting destinations

From the world's most professional DMCs
The purpose of an incentive tour in Kusadasi is to encourage employees, partners, and clients by offering relaxation and entertainment. Such trips are undoubtedly important for a team and are an excellent way of combining active recreation with fulfillment of specific business objectives, including improvement of employee motivation, building team spirit, establishment of contacts with partners, and encouragement of client loyalty. Our incentive programmes in Kusadasi are devised for specific groups and are tailored to the particular client's objectives, desires, and budget. Below, we present a selection of successful incentive projects, as well as tried and tested ideas for a wide range of incentive programmes. Bring joy to your colleagues and clients!
Incentive programmes and team building in Kusadasi


Atatürk Bulvarı Irmak Apt. No:98/2
09400, Kusadasi - Aydin, Turkey
kusadasi@a-dmcglobal.com
The most effective way to discuss incentive ideas for your programme is to contact us directly.
Kusadasi is one of the most important port(shore excursions for cruise passengers) on the eagean cost line for Cruise Industry more than 20 years. Kusadasi is visited by 1 million cruise guests every year . All these people come to see Ancient Cities, The Temple of Artemis (Diana) which was one of the seven wonders of the ancient world and The House of Mother Mary. The most important ancient city also one the most important in the world, is Ephesus just 20 minutes from the port. Ancient Ephesus and The House Mother Mary has more than 3 million visitors every year.
Kusadasi is very famous also in Europe, Ukraine and Russia. People come to town from these conturies mostly for a week because we have nice hotels, beaches, activities and tours also have a nice marina which is one of the biggest in western side.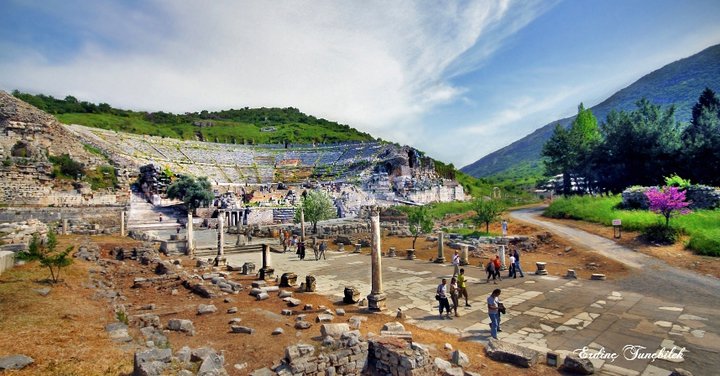 Nowadays chain hotels come to town because of the Ephesus Convention Center which will be opened by the President of Turkish Republic in the next mont. After Istanbul and Antalya Kusadasi become important about Congress Tourism.
Our сontacts:
Atatürk Bulvarı Irmak Apt. No:98/2
09400, Kusadasi - Aydin, Turkey
kusadasi@a-dmcglobal.com