The world's most exciting destinations

From the world's most professional DMCs
The success of a dynamically developing business depends on the promotion of the goods and services which the company offers. For this purpose participation in business events is essential; conferences, in particular, are especially important for corporate image and a company's work with its partners. This is true both of business and of science. A well-organized conference will have the following components:
The right choice of venue for holding the event; Convenient accommodation in hotels; Well thought-out logistics and precise organization of transport services; Formal opening and closing ceremonies, coffee breaks, and banquets; An original entertainments programme, including pre- and post-conference trips; Faultless serving staff; provision of all necessary equipment for the event.
Professional Conference Organizer (PCO) in Kiev


9/2, Velyka Vasylkivska St office 27 Kiev, 01004
ukraine@a-dmcglobal.com
For us organization of business and scientific conferences is a priority activity. We will be happy to put our unlimited capabilities and experience at your service in organizing a conference for you in Kiev.
Kiev is a city which it is impossible not to fall in love with and impossible to forget. This is easy enough to verify: a single visit to Kiev will be sufficient for this fairytale city to remain in your heart for ever.
Kiev is a harmonious combination of history and modernity with a population of approximately 3 million. The city is famed for its unique architecture and amazing history. The Andreevsky Spusk, St Andrew's Church, Mikhailovsky Cathedral, the Golden Gates, the Kiev-Pechersk Lavra, ulitsa Kreshchatik, Sofiysky Cathedral, and Vladimirsky Cathedral are the city's most important attractions and architectural monuments, and they have brought Kiev wide-world fame.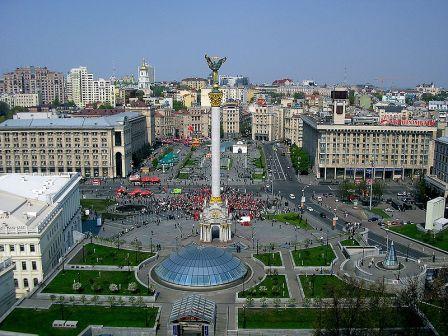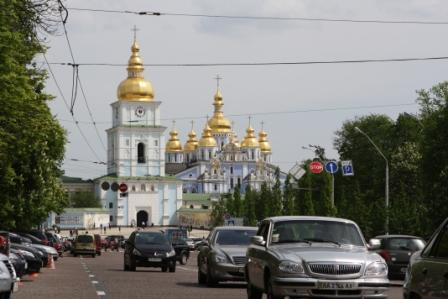 Many-faced and always beautiful, Kiev attracts thousands of tourists year after year. A visit to the city is a chance to feel the breath of different ages and sense the smooth progression of history. Here, for instance, under the open sky, near the excavations on the spot where the legendary Church of the Tithes once stood, are the remains of the foundations of Prince Vladimir's monastery. Only a few blocks away, visitors will want to take a walk down the inviting Andreevsky Spusk, Kiev's 'Montmartre', a famous spot where you will find abundant examples of Ukrainian national craftwork (all the country's riches are on display here).
Kiev is one of the most interesting and beautiful cities in the world. It is an experience not to miss out upon, for it will leave you with a bright bouquet of positive emotions and unforgettable impressions.
Welcome to Kiev, the capital of the Ukraine! We are always glad to see you!
Our сontacts:
9/2, Velyka Vasylkivska St office 27 Kiev, 01004
ukraine@a-dmcglobal.com