The world's most exciting destinations

From the world's most professional DMCs
You need to hold a meeting, presentation, or gala supper, or realize a MICE project but are interested in only the most distinctive programmes and unique venues? Our website is the surest route to realizing your plans. A strongpoint is that you can use it to get in direct contact with one of our professional partners in the region that interests you. All our partners are experts with a detailed knowledge of their region; they combine practical experience with the necessary theoretical knowledge of the MICE industry.
http://a-dmcglobal.com/ is a professional platform designed as a showcase for destinations, DMCs, PCOs, event-management companies, hotels, and suppliers of services, for their ideas and capabilities.Whatever you have in mind, our A-DMC GLOBAL partners can turn it into reality for you. They will put together the best proposals and select the ideal venue for your event, however complex. You can count on high-quality services at highly competitive prices. Your event cannot fail to be a great success with its participants, leaving an impression that will never fade.
Uganda Safaris & activities


Mackay plaza,
opposite mukwano mall
#211,P.O.Box 33725
Kampala, Uganda
uganda@a-dmcglobal.com
Uganda Safaris & activities:
Mountain Gorilla Tracking: A trip in Uganda cannot be complete without Gorilla tracking since Uganda is a home of these endangered creatures called mountain gorillas and that make it the main tourist attraction in Uganda which as for a moment, Gorilla tracking is very interesting and adventurous.it can only be done in two national parks in Uganda that is Bwindi Impenetrable Forest and Mgahinga National Park. Each Gorilla Permits cost 600usd and they are booked in advance since many people want to track Gorillas yet the Government of Uganda put a limited number to track Gorillas each day.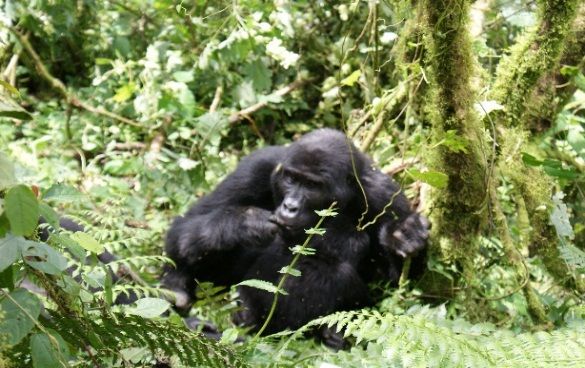 Gaming Drives: Is another interesting thrilling activity where you have to be attentive so that you can spot as many animals as you can in their nature habitant while taking memorable pictures, when you're moving in different routes around the park in the safaris van designed to do game drives. We can only do game drives in Uganda in Murchison Falls National Park, Queen Elizabeth National Park, Kidepo Valley National Park and Mburo National Park.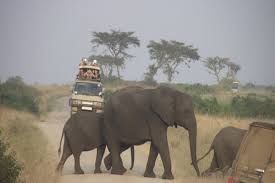 Hot Air balloon Safaris: It is a new activity in Uganda found in only Queen Elizabeth National Park, the most popular and visited National Park in Uganda as for a moment, Each Balloon Safari last for one hour in air after there is breakfast which is serviced in the bush so interesting this costs 380usd.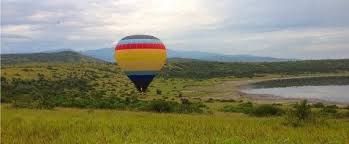 Boat Cruises: Though some people can fear to do it, but it's rewarding to those opt to go for it, some animals can be spotted when doing a boat cruise like Hippopotamus, Crocodiles, Elephants and paradise of birds. Boat cruise is done in Queen Elizabeth National Park on Kazinga Channel, Murchison Falls National Park on River Nile, Lake Mburo National Park on Lake Mburo and other fresh lakes like Lake Victoria and Lake Bunyonyi among others.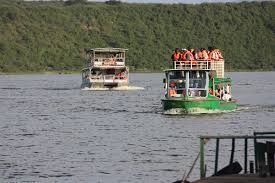 Primate trekking: Uganda is a land of primates/apes with over 13 species of primates in one national park that's Kibale Forest National Park and that has made it to win a name of primate capital of the world in this park Chimp trekking is the main activity, we also have Golden monkey Tracking in Mgahinga and Gorilla Tracking in Bwindi Impenetrable National Park and Mgahinga National Park.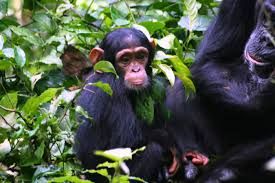 Bird Watching: This is done in almost every part of the country let it be in Forests,Farms,Swamp,Lakes shores, River banks and all National Parks in Uganda Semliki National Park being a birders paradise followed by Queen Elizabeth National park and others.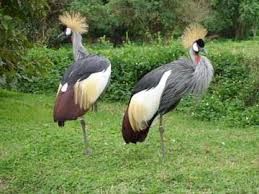 Camping Safaris: This activity makes one to feel nature love and it's done in the selected parts of the country like Some National Parks Murchison Falls National Park, Queen Elizabeth National Park, Lake Mburo National Park, Bwindi Impenetrable National Park, Kidepo Valley National Park and plus other gazetted places.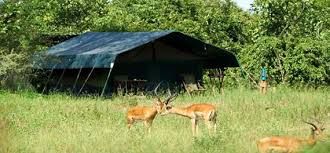 Mountain Climbing and Hiking: Mountain climbing is a challenging activity but very interesting it's done in Mountain Rwenzori National Park which has snow on the top yet lies near the Equator or Mountain Elgon National Parks and other mountains where hiking is done.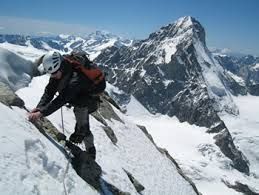 Culture Safaris: Uganda have over 52 ethnic tribes with different norms and customs so if you looking for culture safaris do not look far than the pearl of Africa Uganda yet hospitable.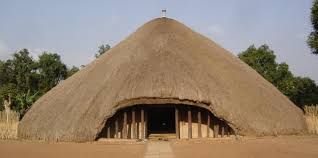 White Water rafting and Bunge Jumping: These adventures activities are only done in Jinja as for moment on River Nile.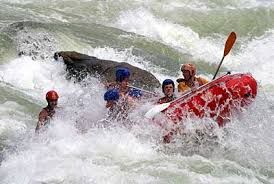 Nature Walks: Uganda is a country gifted by Nature so the Nature Walks are done almost in every part of the country like in the National Parks, Forests, Sanctuaries and other places.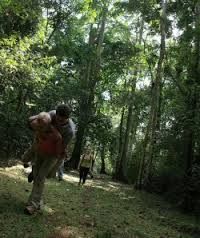 Chimpanzee Tracking: This activity is based done in Kibale Forest National Park since it's the primate capital of the world with over 13 different species of primates but also other parks like Queen Elizabeth National Park in Kyambura Gorge we can track Chimps,Murchsion Falls National Park in Budongo Forest and at Ngamba Island which known for orphaned Chimps.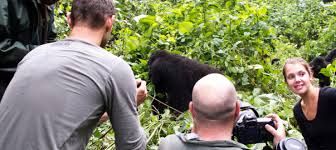 Fresh water Fishing: Fishing activities are done in almost all Uganda's fresh water Lakes like Lake Victoria, Lake George, Lake Albert and many others.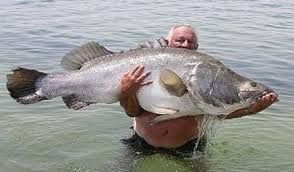 Students Trips: We do organize school trips both international and domestic both inbound and out bound.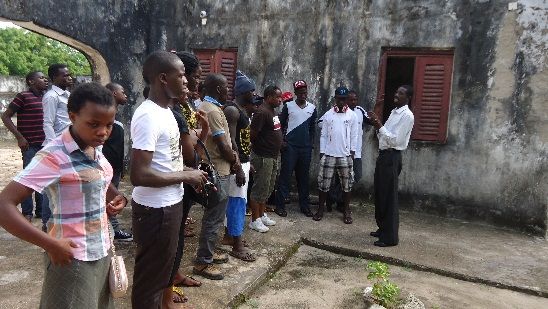 Air ticketing: We do airline Ticketing and bookings on all Airlines depart and arrive in Uganda.
Our Incentives
Our dear clients can get to witness that when we go for our practical bonus tourism experience day where they we get to feel the African way of life. In this we learn different things like how to prepare Matooke as a meal, milking cows, dressing of Baganda Women costume, digging in a plantation, how to make bricks and also learn how to do handwork like a mat, local baskets, and many other depending on what you want to learn. At the end of the day everyone takes back what he/she has made as a sign of appreciation from FRIENDS NATURE SAFARIS and AFRICA at large.
Our сontacts:
Mackay plaza,
opposite mukwano mall
#211,P.O.Box 33725
Kampala, Uganda
uganda@a-dmcglobal.com