The world's most exciting destinations

From the world's most professional DMCs
The purpose of an incentive tour in JAPAN is to encourage employees, partners, and clients by offering relaxation and entertainment. Such trips are undoubtedly important for a team and are an excellent way of combining active recreation with fulfillment of specific business objectives, including improvement of employee motivation, building team spirit, establishment of contacts with partners, and encouragement of client loyalty. Our incentive programmes in JAPAN are devised for specific groups and are tailored to the particular client's objectives, desires, and budget. Below, we present a selection of successful incentive projects, as well as tried and tested ideas for a wide range of incentive programmes. Bring joy to your colleagues and clients!
Meetings in JAPAN


1-4-2 Kasumigaseki, Chiyoda-ku, Tokyo 100-0013,
japan@a-dmcglobal.com
The most effective way to discuss incentive ideas for your programme is to contact us directly.
With DMC JAPAN, visitors to Japan are ensured comfortable, unforgettable stays in Japan, from the moment of arrival at the airport until departure. Whether visiting Japan for vacation, business, attending meetings or events, we offer the best fit travel itinerary and quality of service which will go beyond customer's expectation. We dedicate ourselves professionally to represent Japan - from the traditional & the authentic, to the new & the modern Japan - and ensure that you have a truly memorable experience.
TOURS
DMC JAPAN can competently assist you with all of the planning, preparation to selection and arrangement of the most suitable venue, professional interpreters/guides, equipments, theme parties, gala dinner, entertainments, welcome kits, documentation and much more.
We can make work easier for you from producing, planning, sight inspection, actual operation and the after event documentation as well. We have been working with companies worldwide and have the experience in the followings.
Our Services
- Incentive tours
- Educational tours
- Domestic/Overseas performance by an Orchestra / Artists
- Team Building, Group motivation session, Etc.
CULTURAL / SPORTING EVENTS From celebrities to the press corp./media, to VIP guests or participants, we provides you with professional & personalized services to put your best foot forward.
Our Experiences in this field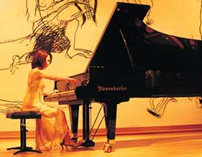 - Domestic/Overseas performance by an Orchestra/Artist
- International Film Festival, Jazz Festival
- PGA Golf Tournament
- F1 Grand Prix/Motor Grand Prix and related Motor Sports Event
- Olympic Games, World Cup Soccer, Gymnastics, Fields Championship, Volleyball, Etc.
Our сontacts:
1-4-2 Kasumigaseki, Chiyoda-ku, Tokyo 100-0013,
japan@a-dmcglobal.com