The world's most exciting destinations

From the world's most professional DMCs
The success of a dynamically developing business depends on the promotion of the goods and services which the company offers. For this purpose participation in business events is essential; conferences, in particular, are especially important for corporate image and a company's work with its partners. This is true both of business and of science. A well-organized conference will have the following components:
The right choice of venue for holding the event; Convenient accommodation in hotels; Well thought-out logistics and precise organization of transport services; Formal opening and closing ceremonies, coffee breaks, and banquets; An original entertainments programme, including pre- and post-conference trips; Faultless serving staff; provision of all necessary equipment for the event.
Professional Conference Organizer (PCO) in Ho Chi Minh


32 Nguyen Thi Minh Khai St., Dist. 8, Ho Chi Minh City
vietnam@a-dmcglobal.com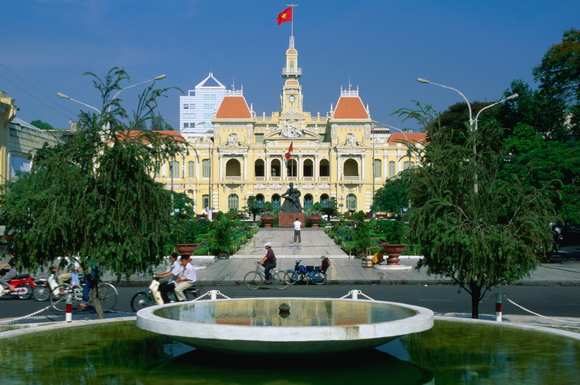 For us organization of business and scientific conferences is a priority activity. We will be happy to put our unlimited capabilities and experience at your service in organizing a conference for you in Ho Chi Minh.
Why?
Saigon is a city with soul - its streets are alive with fascinating new sights and experiences, and the energy and warmth of its people is incredible.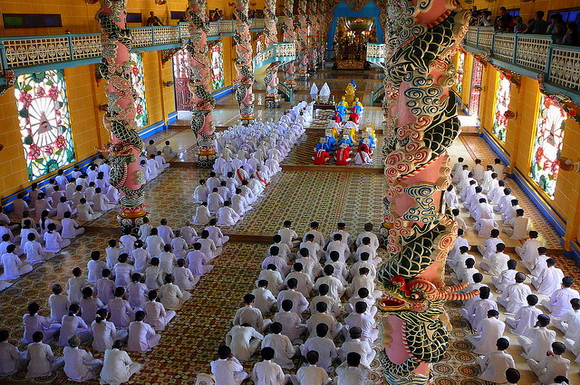 Not far from the city you are quickly into beautiful rural living, with beautiful country scenes and river life experiences, providing fantastic contrasts for varied event programmes. The Cu Chi Tunnels provide a fascinating insight into life during wartime and the Mekong Delta is a living museum of traditional ways of life.
Saigon's infrastructure for events is the best in the country. The airport is just 20 minutes from the city, with a brand new international terminal, and downtown, four and five star hotels are clustered together in the city centre, within walking distance of each other and surrounding shops and attractions. In 2009, two new convention centres were opened, and it is clear that Saigon is well on its way to hosting international meetings on a larger scale.
Saigon is a real showcase of east meets west and old meets new. Street corner barbers are as plentiful as baguette sellers, and the motorbike is almost a national symbol, but its rider will still be wearing a conical hat, and maybe carrying a couple of animals on the back!
Dining in Saigon is wonderful, with beautiful private colonial clubs to indulge your guests, rooftop bars and river cruises, with a fusion of Vietnamese and French cuisine - this is not a place to go hungry...
Highlights
- Explore Saigon as the locals do, riding pillion on a scooter.
- Venture to the mighty Mekong Delta and experience local life and food and a tranquil pace away from Ho Chi Minh City.
- Shop for a bargain of lacquerware, silks, art, crafts, you name it - Saigon's shopping is hard to beat.
- As the sun sets on Saigon, board your beautiful junk boat for a dinner cruise on the Mekong.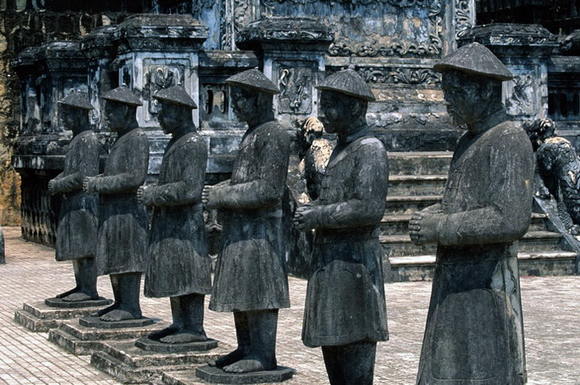 - Enjoy delicious fresh, Vietnamese cuisine, and learn to cook it yourself at one of Saigon's wonderful cooking classes.
- Explore the fascinating warren of underground villages at the Cuchi Tunnels, just outside Saigon.
- Head to the famous Saigon Saigon Bar at the top of the Caravelle Hotel for a cocktail at a historic rooftop bar that was popular with the GI's back in the day.
- Delve into the country's French heritage with a plethora of fine dining options serving beautiful French cuisine in a fusian setting.
- Take it all in... Saigon is a feast for the senses - the sights, sounds and smells are fascinating and will amuse you for hours!
Our сontacts:
32 Nguyen Thi Minh Khai St., Dist. 8, Ho Chi Minh City
vietnam@a-dmcglobal.com