The world's most exciting destinations

From the world's most professional DMCs

The purpose of an incentive tour in Edinburgh is to encourage employees, partners, and clients by offering relaxation and entertainment. Such trips are undoubtedly important for a team and are an excellent way of combining active recreation with fulfillment of specific business objectives, including improvement of employee motivation, building team spirit, establishment of contacts with partners, and encouragement of client loyalty. Our incentive programmes in Edinburgh are devised for specific groups and are tailored to the particular client's objectives, desires, and budget. Below, we present a selection of successful incentive projects, as well as tried and tested ideas for a wide range of incentive programmes. Bring joy to your colleagues and clients!
Incentive programmes and team building in Edinburgh


22 West Street, Penicuik EH2 7DL, Scotland, UK
scotland@a-dmcglobal.com
The most effective way to discuss incentive ideas for your programme is to contact us directly.
Edinburgh is Scotland's capital and is one of the most beautiful cities in Europe. Its charming combination of historical landmarks and contemporary architecture makes it a highly desirable place to live.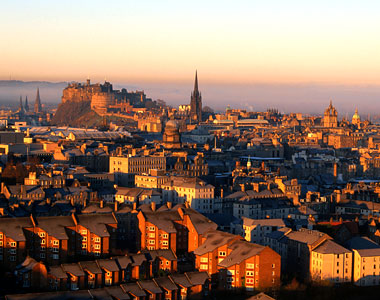 The city is set against a backdrop of rocky crags and extinct volcanoes, with the ancient Edinburgh Castle dramatically dominating the skyline.
Edinburgh city centre is dissected by atmospheric cobbled streets, medieval "closes" (small alleyways and lanes which run between larger streets) and graceful Georgian terraces.
An abundance of art galleries, museums and impressive historical sites, such as the Walter Scott monument and Edinburgh Castle, populate Scotland's capital city.
Theatre performances, comedy shows and musical recitals are all part of the world-renowned Edinburgh International Festival and the Fringe Festival in August, attracting acts and tourists from around the world and culminating in the spectacular Edinburgh Tattoo.
Experience the largest, most influential arts festival on the planet. International sporting events and seasonal festivals ensure that there's always something happening in Edinburgh.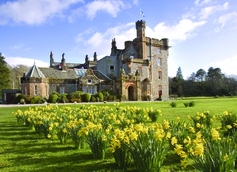 We will bring you the best the country has to offer and, whether you're seeking traditional icons or contemporary developments, you will end up wishing that you had more time.
Stay and meet your friends and colleagues in historic or chic city hotels, iconic castles and country houses;
Enjoy your own Highland Games, or hunting, shooting, and fishing on a private estate;
Dine in private castles or feast in a royal banqueting hall;
Discover landmarks made famous in Chariots of Fire, Braveheart, Harry Potter & many more;
Explore Edinburgh's hidden underground;
Go rock climbing, sailing, hill walking – the list of activities is endless;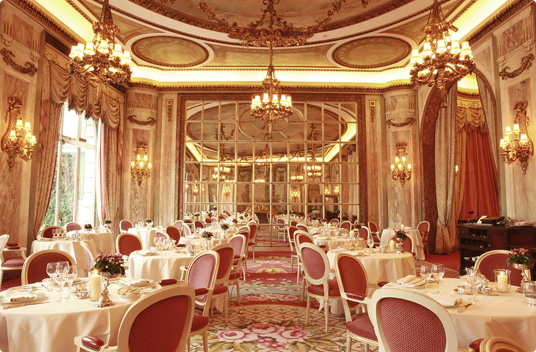 And for the golfers there are a couple of courses you may have heard of...
Access is easy, with direct global flight connections to major Scottish airports and there are excellent rail connections from London to Edinburgh & Glasgow (N.B. The Hogwarts Express from platform 9¾ at Kings Cross is only available during school term time).
Conferences and Seminars
We have the pleasure to offer you accommodation in a range of conference hotels in Edinburgh and the area. Our portfolio also includes accommodation in historic castle-hotels with charming atmosphere of Royal Scotland.
Exclusive ideas (North of Scotland) for meetings and events
Ackergill Tower adventure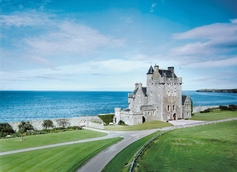 Ackergill Tower is one of the most sought after retreats in the world. Purposely low profile and totally private, this stunning 15th century Scottish castle is truly an idyllic backdrop for memorable events. Ackergill Tower sits on the edge of the rugged Scottish coastline, overlooking miles of sandy beaches stretching into the distance. With some of the world's finest staff, and an array of activities, a stay at Ackergill is always packed with adventure, laughter and excitement. A celebrity hideaway, one of the best wedding and special event locations in the world or a family get together, Ackergill is a truly breathtaking experience, creating memories that you and your lucky guests will treasure forever
Torridon and Isles of Scotland (West of Scotland)
Torridon is at the heart of the area covered by this section, its name a clarion call to hill walkers everywhere. Equal to the magnificent sandstone mountains that make this region famous are the beauties of Loch Torridon itself, a fjord, and Loch Maree, probably the most picturesque of all Scotland's freshwater lochs.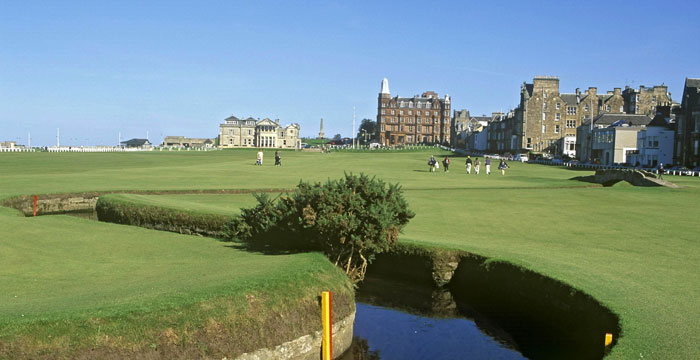 To the north is Gairloch, an area that has long been famous for its many fine sandy beaches, many of them still unfrequented. Inland is a vast area of little-visited, rocky peaks known to walkers as 'The Great Wilderness'.
Coastal and Highland scenery combine in Argyll & The Isles alongside rich culture and heritage just waiting to be explored. Thrill-seekers can try a range of adventure sports while forest strolls are perfect for those looking for something a little gentler, and you can experience the tranquillity of island life. Explore charming towns and villages, look out for wildlife and enjoy clear waters and empty beaches.
We also offer hunting & fishing for groups in the unique surroundings of wild nature.
Our сontacts:
22 West Street, Penicuik EH2 7DL, Scotland, UK
scotland@a-dmcglobal.com