The world's most exciting destinations

From the world's most professional DMCs
The purpose of an incentive tour in Denmark is to encourage employees, partners, and clients by offering relaxation and entertainment. Such trips are undoubtedly important for a team and are an excellent way of combining active recreation with fulfillment of specific business objectives, including improvement of employee motivation, building team spirit, establishment of contacts with partners, and encouragement of client loyalty. Our incentive programmes in Denmark are devised for specific groups and are tailored to the particular client's objectives, desires, and budget. Below, we present a selection of successful incentive projects, as well as tried and tested ideas for a wide range of incentive programmes. Bring joy to your colleagues and clients!
Team building and Incentive programmes in Denmark


P. O Box 41 - Strandvejen 169-171,
2900 Copenhagen, Denmark
denmark@a-dmcglobal.com
The most effective way to discuss incentive ideas for your programme is to contact us directly.
Dinner at the National Aquarium of Denmark- Den Blå Planet
Gala event in Den Blå Planet will be memorable for you and your colleagues. Unusual atmosphere, stunning views and all possible types of fish you could only imagine – that is a rare combination of experiences that we can offer you here.
It is a unique chance to try famous Scandinavian Cuisine in the unforgettable environment!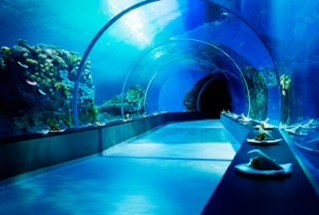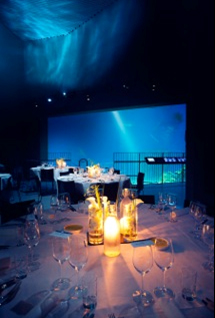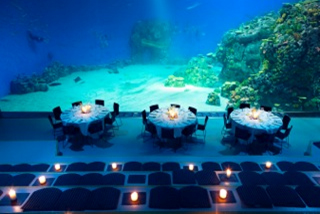 Viking Dinner in the heart of Copenhagen

Welcome to the Land of Lords and Warriors, to the songs of joy and the dark nights! Welcome to an unforgettable evening that will take you 1.000 years back in time! Nowadays, TV shows such as Game of Thrones or Vikings (History Channel) are making the medieval esthetics trendier than they have ever been. Hence, Copenhagen is the perfect place for you to organize an event that is certain to surprise and entertain your guests.
Put your clock back to the 10th Century for this one amazing evening, where everything from the long horns' welcoming sounds, to the mead welcome drinks, the decorations with long boats and Viking shields and the food served in wooden dishes, all is planned down to the last detail for this fun Viking dinner.
We can even organize anything from a sword fight, to a theater performance… Let the battle begin!

MINDblowing Jazzy Copenhagen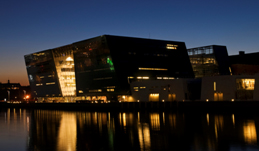 Let us introduce you to the music of Copenhagen. First we visit one of the most modern and elegant music venues in Copenhagen, Mogens Dahl Music Institute. The place is ideal for meetings and music. Here you can listen to some impressive music and afterwards the performers will hold a singing workshop to release your inner Pavarotti.
To complete this musical day we will finish off at the Opera House with a delicately orchestrated dinner focused on organic and Nordic cuisine with the most spectacular views and entertainment by an Opera Singer. For the young at heart, the evening can finish at one of the jazz clubs in downtown Copenhagen.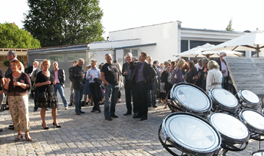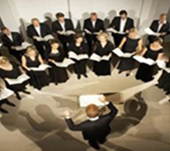 Need a fun break during your conference?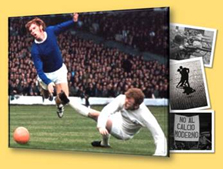 We introduce a new quiz and game format based on football history; this is both for enthusiasts and people who don't know the Arsenal Off-Side Trap.
The game is more than numbers and full-backs. Football is culture. Enjoy this entertaining lecture and quiz-event with film-clips and pictures. Ideal for the conference break, for team-building or an evening out.
Our сontacts:
P. O Box 41 - Strandvejen 169-171,
2900 Copenhagen, Denmark
denmark@a-dmcglobal.com