The world's most exciting destinations

From the world's most professional DMCs
Incentive tours are trips to incentivize employees, partners, and clients by offering them relaxation and entertainment. Such trips are a proven instrument for encouraging a team; they involve only the most interesting and original forms of service. This is an important key to motivating staff and can help accelerate the attainment of a result in any field of activity or business.

Trips likes this are undoubtedly important for teambuilding and are an excellent way of combining active recreation with fulfillment of your specific business objectives; they improve employee motivation, build team spirit, establish contacts with partners, and encourage client loyalty. Our incentive programmes in Cancun are devised for specific groups and are tailored to the particular client's objectives, desires, and budget. Bring joy to your colleagues, partners, and clients by giving them a great incentive trip!
Incentive trip in Cancun


SM 12 Mza. 08 Lote 01 Cancun, Q. Roo 77505
cancun@a-dmcglobal.com
The most effective way to organize an incentive trip in Cancun is to contact us right now so as to discuss ideas on how to organize your trip to Cancun and clarify the objective and budget for your event. In addition, you'll be able to take advantage of services offered by our partners in whatever region you require.
Tulum & Xel-Ha
Excursion to TULUM, the Maya fortress overlooking the Caribbean Ocean, situated about 80 miles south of Cancun.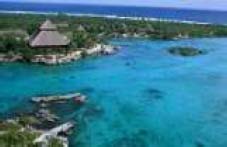 When the Spaniards first discovered Tulu, in 1518, it was as large as Seville. Its buildings date back to 1200 A.D. The major building is the Castle, a pyramid perched on the edge of a cliff high above the pearl-white beaches below. From here, one can see most of the ancient city, only partially restored, as well as a magnificent view of the coastline. Continuation to XEL-HA, a privately run park with four interlocking lagoons where swimming and snorkeling are superb. There are also jungle trails, a shell-strewn beach (not for swimming but great for exploring), and a small archaeological zone with constructions dating from the post-Classic period. Xel-Ha was a major port for the Mayan merchant marine.
Chichen Itza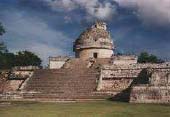 Considered as "One of the New Wonders of the World", CHICHEN ITZA is the largest and best kept archaeological zone of the Maya Culture. In this mysterious and most interesting, you will admire other constructions of the Maya Culture, the Castle, the Throne of the Red Jaguar, the Temple of Venus, the Temple of the Warriors, the Sacred Well, the great Ball Court, etc. Lunch included.
Isla Mujeres

You will board a ship that will take you to ISLA MUJERES, situated only six miles off-shore from Cancun. This excursion is a real adventure driving a golf-cart around then island. Unlike Cancun, this small island has centuries of history and generations of native inhabitants. With its coral gardens, reefs and beaches, it is an ideal place for swimming, snorkeling, diving and fishing.
Our сontacts:
SM 12 Mza. 08 Lote 01 Cancun, Q. Roo 77505
cancun@a-dmcglobal.com