The world's most exciting destinations

From the world's most professional DMCs
Incentive tours are trips to incentivize employees, partners, and clients by offering them relaxation and entertainment. Such trips are a proven instrument for encouraging a team; they involve only the most interesting and original forms of service. This is an important key to motivating staff and can help accelerate the attainment of a result in any field of activity or business.

Trips likes this are undoubtedly important for teambuilding and are an excellent way of combining active recreation with fulfillment of your specific business objectives; they improve employee motivation, build team spirit, establish contacts with partners, and encourage client loyalty. Our incentive programmes in Acapulco are devised for specific groups and are tailored to the particular client's objectives, desires, and budget. Bring joy to your colleagues, partners, and clients by giving them a great incentive trip!
Incentive trip in Acapulco


Av. Insurgentes Sur No. 1377,
P.B., Col. Insurgentes Mixcoac,
México, D.F. 03920
mexico@a-dmcglobal.com
| | |
| --- | --- |
| Tel.: | (52) (3) 45 63 13 86 |
The most effective way to organize an incentive trip in Acapulco is to contact us right now so as to discuss ideas on how to organize your trip to Acapulco and clarify the objective and budget for your event. In addition, you'll be able to take advantage of services offered by our partners in whatever region you require.
City Tour - Downtown
The center of town is jammed together around an overly-adorned main plaza with a brick gazebo, potted palms, benches and fountains.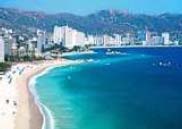 An architecturally unconventional cathedral with Moorish-style spires that resemble mosque minarets is hidden behind the square's many ornamental features. Here the resort destination changes into a bustling tropical port town.The main square more or less faces the dock crowded with small fishing boats and seafaring freighters. Occasionally, a brightly-lit luxury cruise liner dominates this scene. Fisherman's Walk, the area's seaside promenade, is a lovely place to stroll along the beach or sit on a bench under the shade of a palm tree.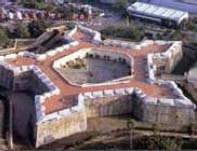 You could visit the Museum Fuerte de San Diego (San Diego Fortress), an old fort built by the Spaniards in 1616. Exhibited there are aging navigation and mapmaking instruments, reproductions of boats that used to sail to Asia, and some of the objects that sailors brought back to New Spain when Acapulco was the most important port in the world.
Cliff Divers at La Quebrada
For those looking for entertainment options, Acapulco has La Quebrada, a world-famous site where cliff divers take a 35-meter (115-foot) plunge into the ocean below. At night, torches illuminate the grounds as the divers plummet into the dark waters. Without a doubt, La Quebrada is one of the port city's most visited tourist attractions.
Coyuca Lagoon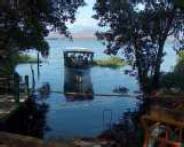 This lagoon is located in Pie de la Cuesta, 10 kilometers (6 miles) north of Acapulco. It has 30 square kilometers of freshwater shoreline. You can admire this beautiful tropical lagoon on a so-called eco-route tour. Boats will take you to la Isla de los Pajaros (Bird Island) and la Isla del Hombre de las Siete Esposas (The Island of the Man with Seven Wives). You will come across numerous mangrove swamps, water lilies, and wild bird species such as the heron, the pelican and the Black-throated Diver, amongst others. Lunch included at local restaurant.
Our сontacts:
Av. Insurgentes Sur No. 1377,
P.B., Col. Insurgentes Mixcoac,
México, D.F. 03920
mexico@a-dmcglobal.com
| | |
| --- | --- |
| Tel.: | (52) (3) 45 63 13 86 |