The world's most exciting destinations

From the world's most professional DMCs
Estonia is a small country with a population of 1.3 million. The historical influence of three different cultures – German, Swedish, and Russian – has created a special atmosphere which has always been attractive to Romantics and lovers of ancient culture. The capital of Estonia is Tallinn, an ideal destination for shore excursions and a city which stands out for its unique architecture and aura of antiquity, being one of the best preserved medieval cities in Europe. The old castles with their ghosts and legends, ancient churches, distinctive folklore, and the wonderfully warm hospitality of the local people are just some of the reasons why you should visit our amazing country. We, destination management company (DMC) Tallinn, Estonia, will help make your trip comfortable, interesting, and unforgettable.
The Swissôtel Tallinn accommodation Request


Ahtri Str 8, 10151 Tallinn, Estonia
estonia@a-dmcglobal.com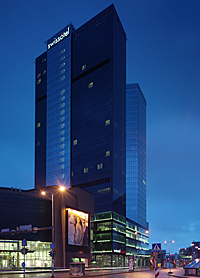 Swiss?tel Tallinn promises excellent accommodation, business and leisure experiences.
With 238 guestrooms and luxury suites, revel in a wealth of facilities inclusive of 3 restaurants and P?rovel Spa & Sport whilst enjoying breathtaking views of Tallinn.
If meetings are a focus, the banquet rooms, including the largest ballroom in Estonia, are the ideal venue.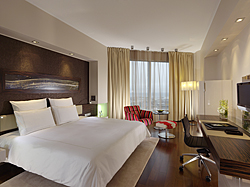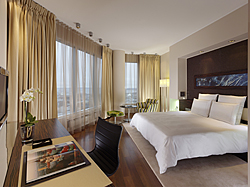 Swiss Advantage King Swiss Advantage King Harbour View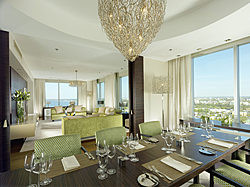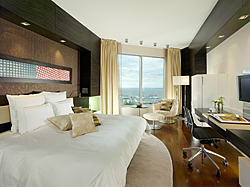 Presidential Suite Living Room Executive King Room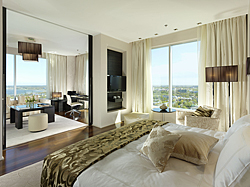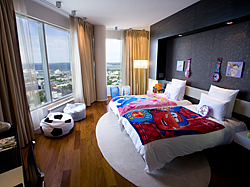 One bedroom suite Kids room
Be it a global convention, national conference, intimate meeting or a lavish wedding, Swissôtel Tallinn presents the ultimate venue for outstanding events of any magnitude. Conference facilities are located on the 6th floor.
Embracing an all-encompassing concept with luxurious accommodation, fine-dining facilities and unsurpassed service, as well as a choice of 7 versatile banquet rooms, including Estonia's largest Ballroom. Furthermore our facilities offer integrated translation booths, a media room and advanced technologies, in order to make your happening as convenient as possible. Focus on your meeting, while we will take care of the rest.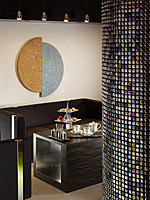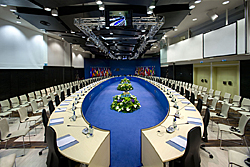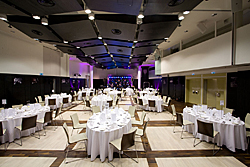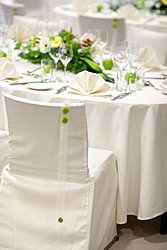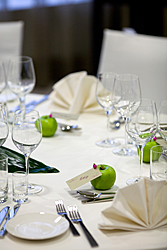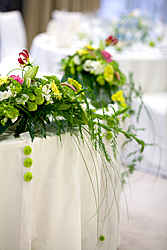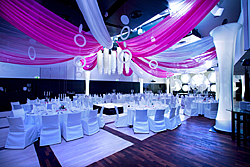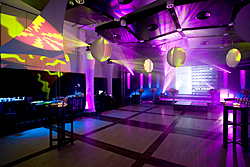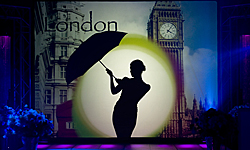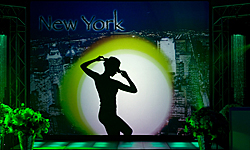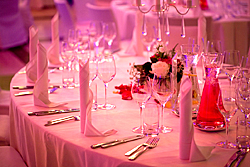 Embark on an irresistible voyage of dining and entertainment pleasures at Swissôtel Tallinn's 3 restaurants and 2 bars.
Indulge in the finer life at Horisont Restaurant, Tallinn's most exciting dining venue that offers unrivalled views. Assuage your palate with modern eclectic cuisine and indulge in a range of fine wines to compliment the evening, followed by a finale on a high note at the sexy Horisont Bar with cocktails and pulsating music!
From authentic Swiss delights, international and local specialties at Café Swiss to innovative cakes and sandwiches at No3 Deli-Lounge-Bar, the indulgences are endless.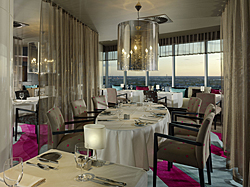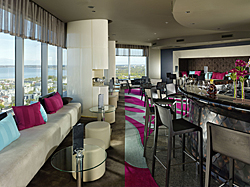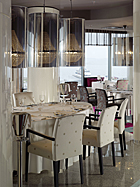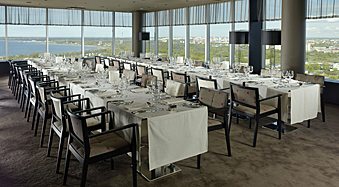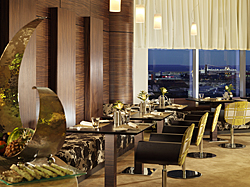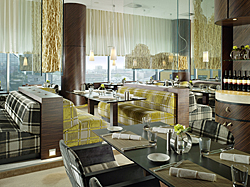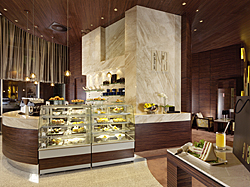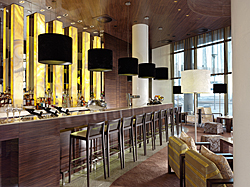 Our сontacts:
Ahtri Str 8, 10151 Tallinn, Estonia
estonia@a-dmcglobal.com