The world's most exciting destinations

From the world's most professional DMCs
Moscow is not only the political, cultural, and business centre of modern Russia, but also one of the oldest Russian cities, with a history that goes back 1000 years and many monuments of original Russian architecture and art. The golden domes of its churches, world-famous museums and theatres, broad avenues with high-rises, and cozy, typically 'Moscow' streets with merchants' houses – all make Moscow one of the most popular tourist destinations. In addition to its unique attractions, Moscow is undoubtedly attractive for its economic and business potential. It possesses a wonderful infrastructure, an extensive choice of hotels, and modern exhibition centres hosting important international exhibitions and congresses. Moscow is one of the most colourful and interesting cities in the world, being equally well suited as a location in which to relax and do business.
The Ritz-Carlton Moscow accommodation Request


of. 49, 42, 13th Line, Vasilievsky Island
St Petersburg, Russia, 199178
129090 Moscow, Russia, Mira av. 16/1
moscow@a-dmcglobal.com
Located just off the Red Square, next to the Kremlin, in the heart of cultural and business center of Russia's capital, The Ritz-Carlton, Moscow features the largest guest rooms and suites providing cutting edge technological amenities.
Pan-Asian restaurant Ginkgo by acclaimed Chef Seiji, O2 Lounge on the 12th floor with magnificent views of the Kremlin and Red Square, and a full-service spa by ESPA are among hotel's premium amenities.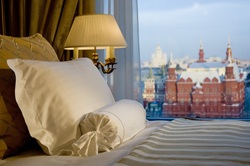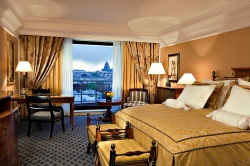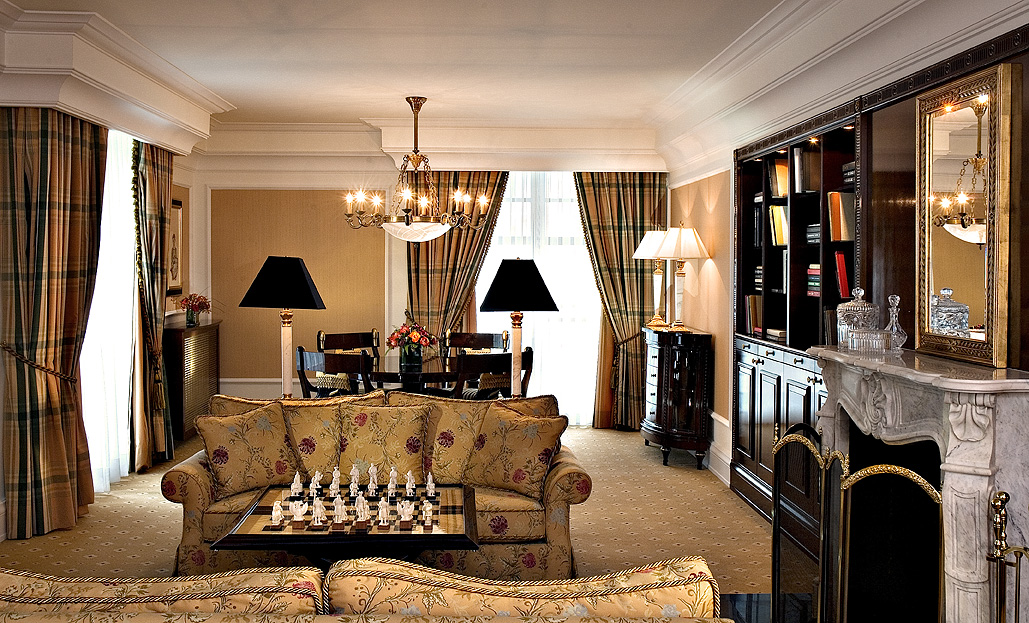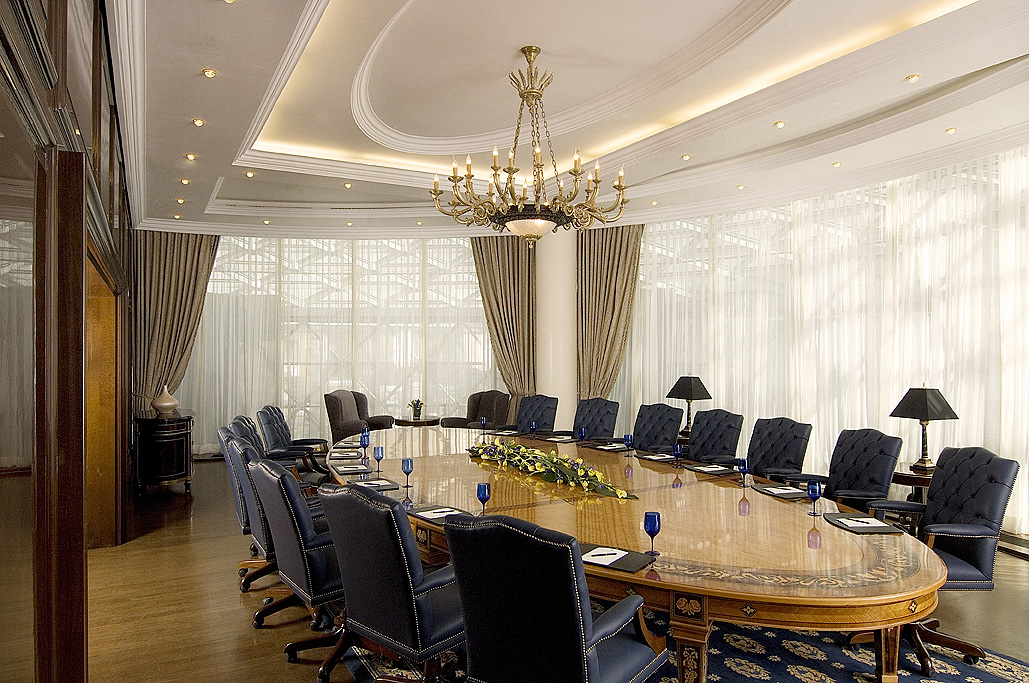 The hotel offers 1,100 square meters (11,436 square feet) of meeting and banquet space. This includes the 650 square meter (7,000 square feet) ballroom, which can hold up to 700 persons as well as 11 additional meeting rooms equipped with built-in LCD projectors, screens, flat screen televisions, and high-speed LAN connection.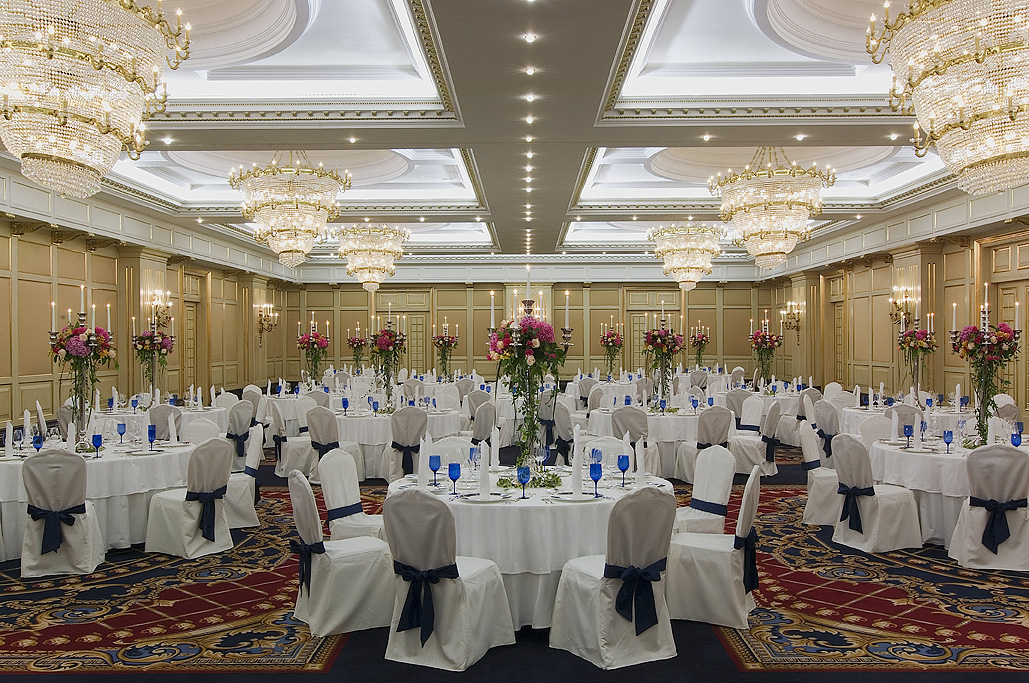 The hotel offers the following dining options:
Caviarterra
Original and lively, Caviarterra offers a showplace to another world – one which is rich in color and decor and reflects the local culture. The Chefs have created a cuisine with significant Russian and Georgian influences. Live entertainment in traditional Russian style every evening through the week enhances the atmosphere.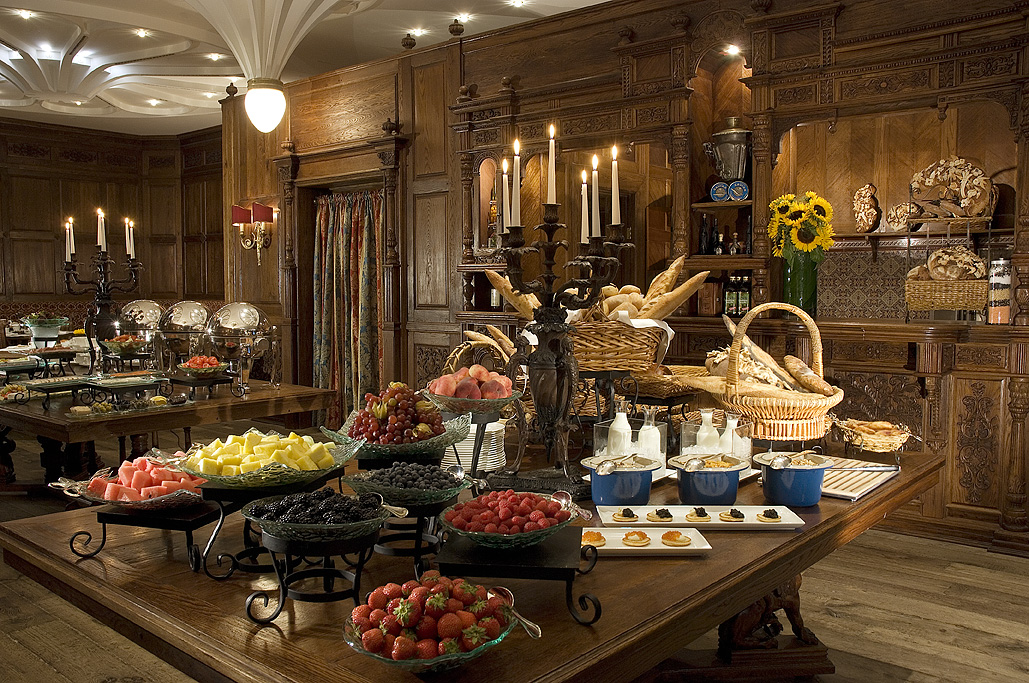 O2 Lounge
A stylish rooftop lounge and terrace, featuring a breathtaking panoramic view over Red Square and the Kremlin.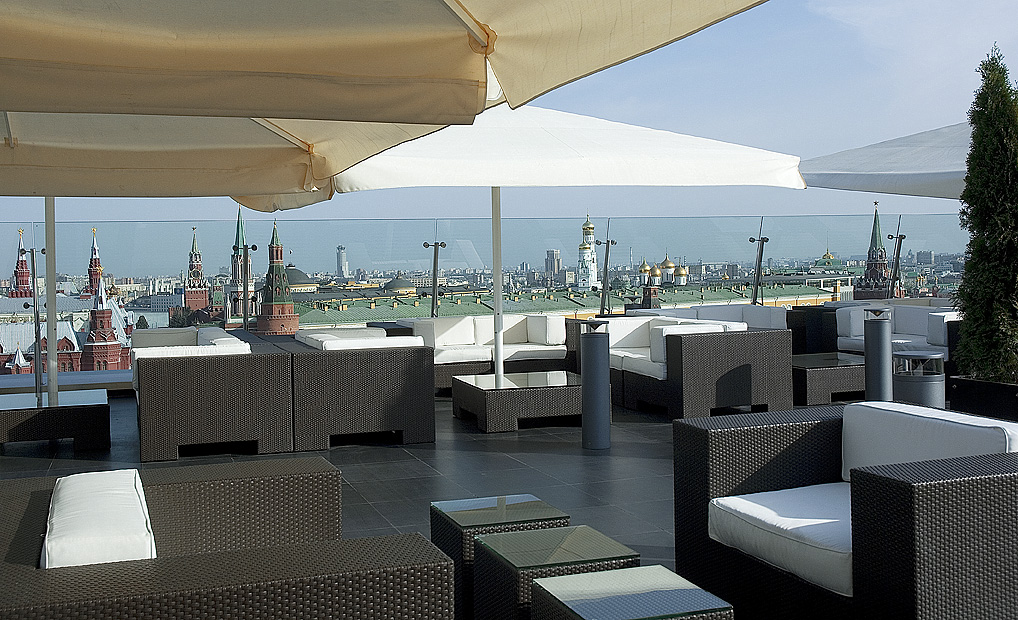 O2 Lounge offers a relaxed and intimate oasis far above the streets of Moscow and one of the city's finest Japanese menus. A slightly more casual and upbeat setting after dark, it also offers cutting edge music from around the globe.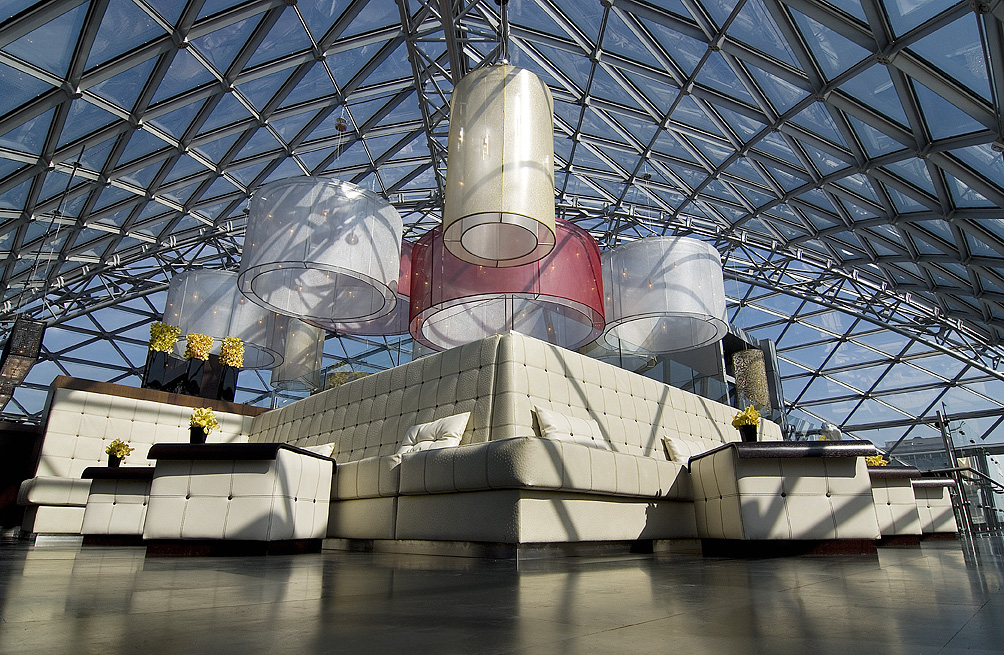 The Ritz-Carlton Bar & Lobby Lounge
Amidst the imposing setting and striking décor of our Grand Lobby, guests are invited to completely relax in a cozy environment designed to suit any mood. Here, one can enjoy a vast array of champagnes and vodka flights by the glass or simply indulge in a decadent Afternoon Tea with a hint of Russian and Asian accents. For the more discriminating, the expert bartenders will prepare premium cocktails with panache whilst a selection of enticing appetizers are available, along with the finest selection of cigars.
Ginkgo by Seiji
Thailand, Singapore, Vietnam, China and last but not least Japan form the culinary geography of Ginkgo restaurant, led by renowned Japanese Chef Seiji Kusano. Collaborating with an international team of skilled chefs under the guidance of Singapore's Jack Wong, Chef Kusano has created an original Pan-Asian concept that unites healthy cuisine, contemporary interior design and impeccable Oriental service, all under one roof.
Our сontacts:
of. 49, 42, 13th Line, Vasilievsky Island
St Petersburg, Russia, 199178
129090 Moscow, Russia, Mira av. 16/1
moscow@a-dmcglobal.com