The world's most exciting destinations

From the world's most professional DMCs
Sri Lanka is a unique country which offers unique opportunities for organizing your corporate event, incentive tour, or conference, as well as shore excursions for cruise passengers. This destination is represented by the team of professionals at DMC Sri Lanka – a Destination Management Company (DMC) and company offering inbound travel which is a leading DMC in Sri Lanka.
We take an individual approach to each client. DMC Sri Lanka will become your reliable partner and can be counted upon to come up with the best possible options for your visit to our country.
Welcome to Sri Lanka with DMC Sri Lanka.
DMC Sri Lanka

about company
45, Ananda Coomaraswamy Mw,
Colombo 07, Sri Lanka
srilanka@a-dmcglobal.com
www.a-dmcglobal.com
DMC Sri Lanka is a dynamically developing company which was set up by professionals with considerable experience of working in the tourism industry as leading tour providers offering high-quality inbound travel services, including shore excursions. In its incarnation as Destination Management Company (DMC) Sri Lanka the company has been one of the pioneers in the development of incentive travel in Sri Lanka.
In setting up the company, our main aim was to bring together creative management, absolute enthusiasm, knowledge, and many years' experience in the MICE industry.
Sri Lanka today has a well-developed infrastructure. In fact, it has everything required in order to organize business events, private trips, incentive tours, and large congresses to the highest international standards. It has a rich choice of conference halls fitted with the latest equipment, as well as extremely comfortable hotels and fine restaurants to suit every taste.
Sri Lanka, of course, has unique architecture, world-famous museums, a rich theatrical life, and the magic atmosphere of Colombo. All this will make your visit to our country truly memorable.
We will help you organize your trip and will take upon ourselves all preparations for your stay – from procuring visa invitations and booking a hotel to organizing transfers from the airport or railway station, arranging excursions and incentive programmes, choosing a conference hall, organizing a gala supper or shore excursions, and seeing you off at the end of your trip.
DMC Sri Lanka has a proven track record as Destination Management Company (DMC) Sri Lanka operating in Colombo an experienced and responsible partner. It is one of the leading Destination Management Companies in Sri Lanka.
We treat each client as unique. We work with leading services suppliers who are highly professional and reliable, so we can guarantee our clients a high quality of service at competitive prices. We will fulfil even the craziest desires. We realize that our success depends on the trust of our clients and their grateful feedback!
Our services
DMC Sri Lanka is a Destination Management Company (DMC) and MICE specialist offering a wide range of destination-management services. Our considerable experience in realizing international projects will help us prepare and conduct your event to the very highest standard.
If you're planning a business meeting, conference, seminar, or corporate celebration or are planning a business or incentive trip or shore excursion to our country, we will be glad to offer you a package of services tailored to suit your requirements and budget.
Our services:
Venues for all occasions
In addition to a choice of modern and comfortable conference rooms in hotels, we also offer rooms for special occasions in grand residences and palaces with unique architecture. We will help you choose the best option and arrange for all necessary equipment.
An individual approach to booking hotels
Help with choosing a hotel and with booking rooms to suit your desires, budget, and status. Special rates.
Transport logistics
Transport services for corporate events. Business-class cars and limousines, minibuses and coaches. Airport and station meet and greets. Group transfers and exclusive transport for evening events. VIP services. Car & driver.
Attendance by high-class professionals
We can arrange hire of translators, guides, drivers, designers, scriptwriters, and film directors. Provision of audio-video equipment and IT solutions.
Tour programmes
An individual approach to organizing events for both groups and VIP guests. If desired, we can arrange out-of-hours visits to museums.
Special events
Opening and closing ceremonies. Evening receptions, exclusive (invitation-only) shows. Gala suppers at restaurant banqueting halls or in state rooms at fine palaces. Catering and musical accompaniment. Realization of original ideas and incentive programmes.
A professionally prepared event conducted to the highest standards will always leave unforgettable impressions and generate a wealth of positive emotion.
Sri lanka
Welcome from Destination Management Company (DMC) Sri Lanka.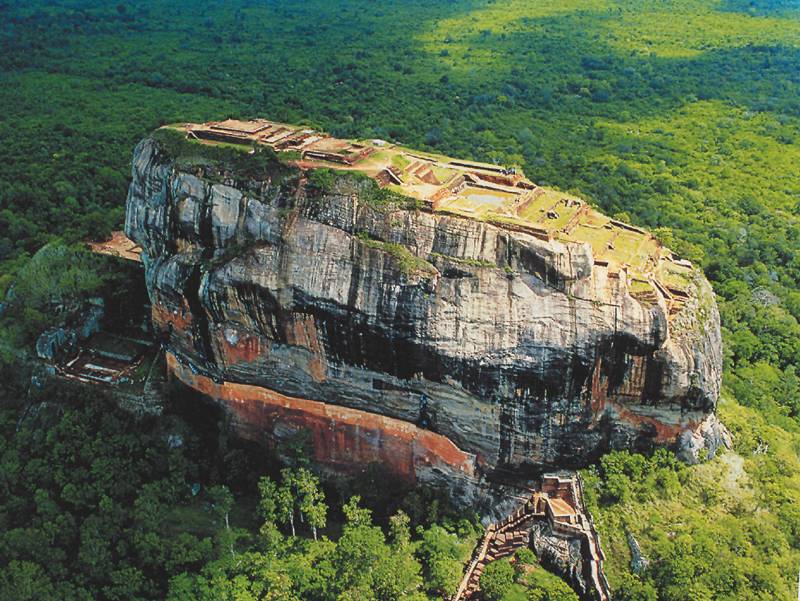 Set in the Indian Ocean in South Asia, the tropical island nation of Sri Lanka has a history dating back to the birth of time. It is a place where the original soul of Buddhism still flourishes and where nature's beauty remains abundant and un spoil.
Few places in the world can offer the traveler such a remarkable combination of stunning landscapes, pristine beaches, captivating cultural heritage and unique experiences within such a compact location. Within a mere area of 65, 610 kilometers lie 8 UNESCO World Heritage Sites, 1,330 kilometers of coastline - much of it pristine beach - 15 national parks showcasing an abundance of wildlife, nearly 500,000 acres of lush tea estates, 250 acres of botanical gardens, 350 waterfalls, 25,000 water bodies, to a culture that extends back to over 2,500 years.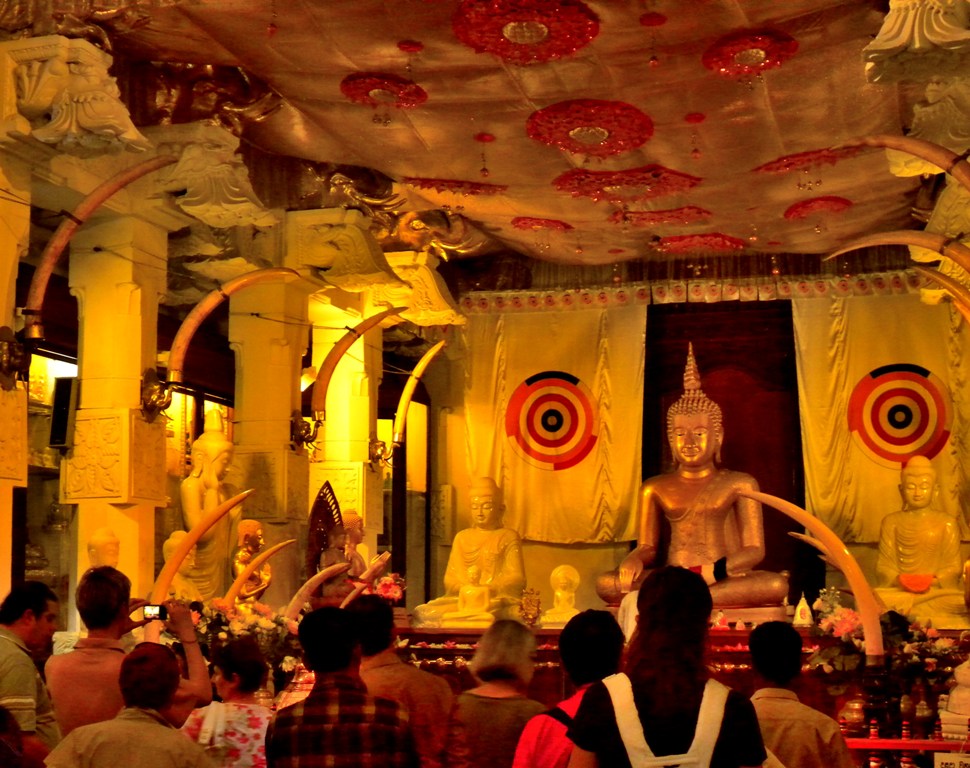 The island's history of immigration, trade, and colonial invasion has led to the formation of a variety of ethnic groups, each with its own language and religious traditions. Besides the majority Sinhala Buddhists, the nation also includes Sri Lankan Tamils, Tamils of recent Indian origin, Muslims, semi tribal Veddas, and Burghers, descendants of intermarriages between Sri Lankans and Europeans. Although the members of these groups share many cultural practices, beliefs, and values, ethnic differences have become especially marked since the nation's independence in 1948. After 32 years of Ethnic war, today Sri Lanka is one of the safest countries to travel and spend your holiday with a charming mind.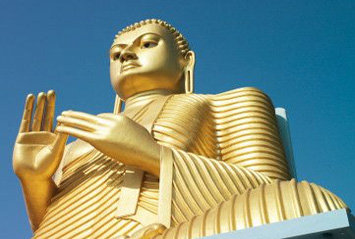 Closely following the Buddhist tradition of conservation that dates back over 2,000 years, Sri Lanka features no fewer than nine national parks and seven bird sanctuaries. Among the 12, 259 endangered species listed by the World Conservation Union, 43 can be found in the island's national parks. Sri Lanka though small in size is one of the few places on earth where the world's largest land and sea mammals can be seen in a day. Home to the inimitable Asian Elephant, Sri Lanka's southern Ocean waters are the playground to the giants of the sea- the docile Blue Whales.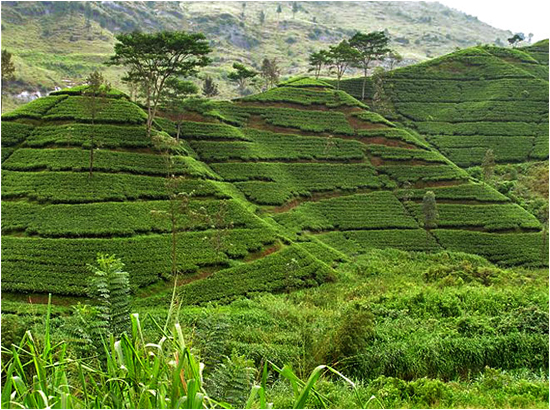 Further, there are a number of things, which tourists can buy in Sri Lanka. Gems, Readymade Garments, Batiks, Tea and Handicrafts are popular shopping itineraries among the tourists. Lacquer ware, Furniture, handmade Silver and Brass objects are other articles that tourists can purchase. Ratnapura has been the main source of gems for many centuries and most of the Country's gem dealers are located in this town. Most gem cutting centers also offers gems to be set into jewelry by the visitors. Gems are also available at jewelry shops around the country. Kandy is the best place to buy most of the handicrafts produced in Sri Lanka.
This is an island of magical proportions, once known as Serendib, Taprobane, and Ceylon is the Pearl of the Indian Ocean.
Discover refreshingly Sri Lanka with Destination Management Company (DMC) Sri Lanka!
Our сontacts:
45, Ananda Coomaraswamy Mw,
Colombo 07, Sri Lanka
srilanka@a-dmcglobal.com