The world's most exciting destinations

From the world's most professional DMCs

The purpose of an incentive tour in Madrid is to encourage employees, partners, and clients by offering relaxation and entertainment. Such trips are undoubtedly important for a team and are an excellent way of combining active recreation with fulfillment of specific business objectives, including improvement of employee motivation, building team spirit, establishment of contacts with partners, and encouragement of client loyalty. Our incentive programmes in Madrid are devised for specific groups and are tailored to the particular client's objectives, desires, and budget. Below, we present a selection of successful incentive projects, as well as tried and tested ideas for a wide range of incentive programmes. Bring joy to your colleagues and clients!
Incentives


21 Carretas St 2812
Madrid, Spain
madrid@a-dmcglobal.com
The most effective way to discuss incentive ideas for your programme is to contact us directly.
SPANISH CULTURE
Spanish culture is widely known for Flamenco music and dance, bullfights, fantastic beaches and lots of sunshine. But what is Spain known for? It has much more to offer than that. It is - and has been for thousands of years, one of the cultural centers of Europe.
"Spain is different!", Spaniards use to say. They don't specify compared to what: to the rest of Europe, to the rest of the world, or even to itself? We don't know either, but we do our best to supply you with lots of information about Spain´s culture so you can find the answer to this question and many others by yourself.
Spain has an extraordinary artistic heritage. The dominant figures of the Golden Age were the Toledo-based artists El Greco and Diego Velázquez. Francisco de Goya emerged in the 18th century as Spain's most prolific painter and he produced some wonderfully unflattering portraits of royalty. The art world in the early 20th century was influenced by a remarkable group of Spanish artists: Pablo Picasso, Juan Gris, Joan Miró and Salvador Dalí, ambassadors of the artistic culture in Spain.
Spain's architecture ranges from prehistoric monuments in Minorca in the Balearic Islands, to the Roman ruins of Merida and Tarragona, the decorative Lonja in Seville, Mudéjar buildings, Gothic cathedrals, castles, fantastic modernist monuments and Gaudí's intricate fabulist sculptures in Barcelona. They are all representative of the culture of Spain.
Another example of Spanish culture is the invention of the Spanish guitar, which was invented in Andalusia in the 1790's when a sixth string was added to the Moorish lute. It gained its modern shape in the 1870's. Spanish musicians have taken the humble guitar to dizzying heights of virtuosity and none more so than Andrés Segovia (1893-1997), who established classical guitar as a genre. Flamenco, music rooted in the cante jondo (deep song) of the gitanos (gypsies) of Andalusia, is experiencing a revival.
TYPICAL SPANISH ACTIVITIES
COOKING WORKSHOP
Discover the local culture through gastronomy with our hands-on workshops. Our workshops are highly participative. You will learn how to cook the Spanish dishes that have travelled the world. You will cook them yourself with the aid of an experienced chef and the complicity of a small group.
Amongst scents, flavours and good wine, we will unveil the secrets of our cuisine while you enjoy a traditional meal. You can start with a walking tour around a famous market, where our chefs will give you plenty of tips on picking local, seasonal products. Back at kitchen, you'll continue your cooking experience and you'll end your day adventure enjoying the food you have prepared in a friendly and casual atmosphere!!
PAELLA COMPETITION
The objective is to produce one of Spain's most popular dishes in a relaxed although sometimes competitive environment. This is an entertaining and dynamic activity which aims to get groups working together as a team and overcoming linguistic and communicative hurdles along the way.
The teams are transferred to a private kitchen where they have to prepare a three course meal, including a paella, or other chosen dish, within a set time limit and with the given ingredients.
For the groups who want to make it more competitive, the dishes can be judged and marked by the chefs on the following criteria: Organization, presentation and of course taste. Once the whole activity has finished the food is eaten by the clients in a more informal atmosphere where the groups can mix and socialize over a glass of wine.
TAPAS & WINE TASTING
Bar hop around town and discover the tapas scene from an insider's perspective! On this tapas tour, you'll walk around the city, visiting at least four of its best tapas bars. Enjoy wine tastings and over 10 different types of tapas, while learning fun facts about the Spanish cuisine and wine in Madrid from your friendly guide! Enough food for dinner.set off on a tapas crawl of the city, exploring the best bars that only locals really know of. As you stroll, your guide will chat to you about the city, the local cuisine and, of course, the tapas bars that no great evening in Spain should be without!
MUSEUM AND TICKETS FOOTBALL – REAL MADRID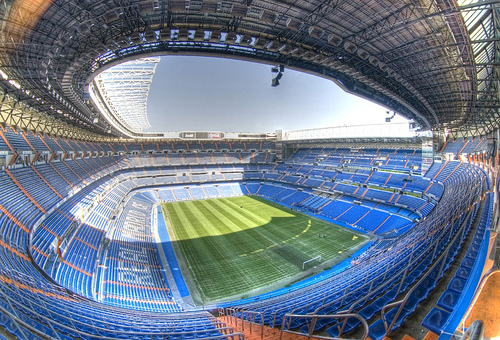 You can't come to Madrid without seeing the most famous football team in the world; Real Madrid who are nine times European Cup winners.
Your tickets are guaranteed and the price includes hand delivery by registered courier or they can be collected from the stadium prior to the game. We have a price promise that if you find a cheaper price on any other website, we will match the cost, or beat it if possible, for the same category tickets.
BABYBULL RUNNING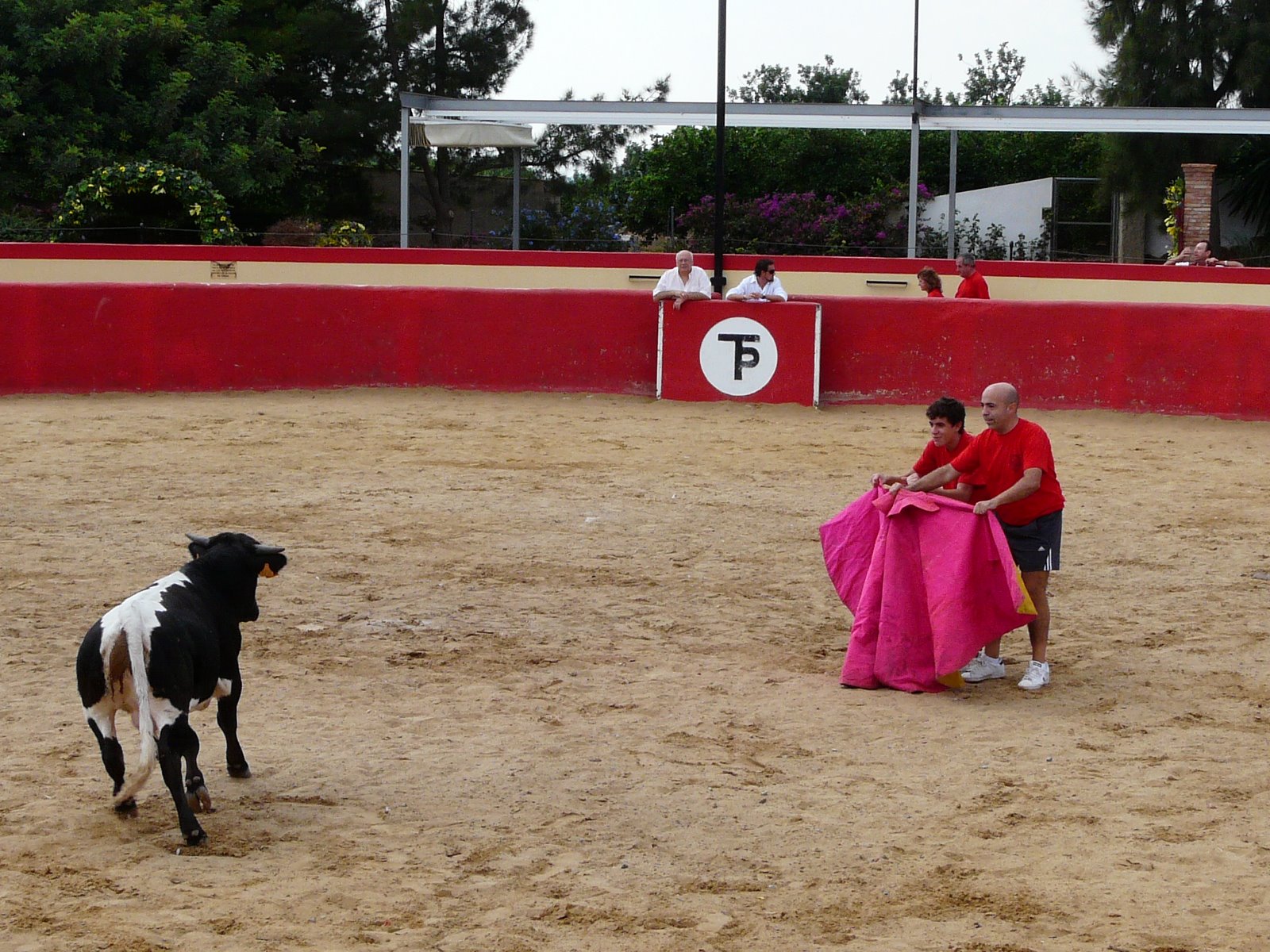 ¡Torero! This is a once-in-a-lifetime experience, a very traditional and uniquely Spanish way to celebrate a special occasion. Very important: no animals are harmed here and being Spain, the whole thing is resolved sitting in the afternoon sun with food and wine. Welcome to a real bull-running capea. You'll spend at least one hour fighting (or actually running away from) a fearsome baby bull or cow (vaquillas), with an instructor!
WINE ROUTE
Amongst the many wine cellars in a country famous for its wines, we offer different Wine Routes.

The group can discover the work of many generations of wine-growers, offering a whole world of creative activities so that wine tourism enthusiasts can enjoy their trip.
The Wine Routes lead you into the heart and the way of life of some of Spain's oldest wine-growing regions. Visit a winery, find out how wine is made, stay in beautiful wine-growing countryside, enjoy your first tastings, discover the delights of matching food and wine … experiences that will awaken your senses to all the joys that Spain and the wonderful world of wine have to offer.
Madrid has been listening to the best flamenco since the early 19th century and has seen the best artists triumph here. Flamenco can be seen in many bars and taverns in Madrid. Normally you would go for an evening meal to one of these places, and listen to the music afterwards.
>
FLAMENCO SHOW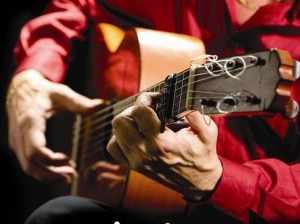 The best flamenco in Madrid can be seen at the Corral de la Moreria "tablao" flamenco restaurant. Widely recognised as being the premier flamenco restaurant in the city, it attracts quality artists and offers some marvellous Spanish food.
ROUTES AND VISITS TO CAVES
WINE TASTING

Activity led by expert sommelier where discover the latest and most exquisite wines in the market. We can complete the activity with a visit to bodeda and / or with a wine tasting.

We have different types:

Comparison (relating each different wines)
A blind (hiding the brand or any other information on the labels)
Vertical (tasting the same wine from different vintages)
Varietal (compared only wines from the same grape variety)
WINE TASTING AND IBERIAN HAM
Complete your wine tasting with a selection of Iberian sausage.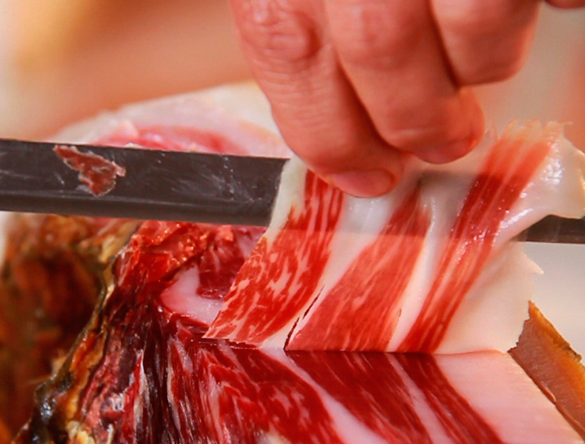 Iberian ham, Iberian ham, Iberian ham Iberian ham topdressing and bait.
This activity will serve as catering for after meetings. Explanation is performed and both the wine tasting as sausage and then proceed to the tasting.
For groups with international component, leave them open-mouthed with this fine selection of the best Spanish products.
CREATE YOUR OWN WINE
You will find 4 bottles at the working table, each of them containing 4 different kinds of grapes, a measuring cup, a pipette, 5 glasses for each of you, and the sheet for the scientific notes you will take.
The challenge is to find out the percentage of each kind of grape to add in order to obtain an equilibrate, and wholesome wine in the coupage or final blend of the perfect wine we are in search of.
Our wine expert will give all of you the basic knowledge necessary to understand what will be the contribution of each type of grape to the wine, and how to successfully taste every coupage, so you end up being able to correct the possible mistakes and enhance for the best resulting blend after each tryout.
This expert will constantly be moving around the room, to be able to resolve any doubts you might have, and also to let you know the details of wine tasting.
Since you are not yet experts, you will have 4 chances to try different percentages of grapes in 4 mixtures. It is compulsory to use the 4 different types of grapes in each mix.
You will make the mixes in the measuring cup, and once finished, they will be served in 1 of the 5 glasses given to each member of the team so everyone can taste it and voice their opinions.
As you make the mixes, it is very important that the captain writes down the percentages of each type of grape used on the sheet.
If any of the teams needs more of any of the grapes, they should just ask the staff in the room. Finally, once the 4 mixes are finished, each of the captains will hand the staff the sheets showing all the notes taken for the 4 coupages.
1 of the 5 glasses given to each of the members of the team must remain clean.
The assessment of the wine expert will help everyone find the most adequate and proportionate mix, and give you tips to make that wholesome coupage yourselves.
Our сontacts:
21 Carretas St 2812
Madrid, Spain
madrid@a-dmcglobal.com