The world's most exciting destinations

From the world's most professional DMCs
A-DMC GLOBAL is an alliance of leading destination management companies (DMCs), each of which is a local expert and so knows their region inside out. Possessing considerable experience in organizing events of all levels of complexity, our DMCs will help you prepare your event, offering you the MICE services you require – including hotel bookings, logistics, selection of a conference hall, post- and pre-conference tours, incentive programmes and team building, gala suppers, and send offs for guests. Our website allows you to make direct contact with professional partners in the country that interests you. They will then use their contacts, experience, and knowledge to put together the optimal proposal for your event.
A-DMC GLOBAL
Welcome to www-a-dmcglobal.com – the professional platform for anyone looking for a reliable partner for organizing events in any part of the world. We do not offer any services ourselves: instead, we give you access to a DMC which will organize your event in the most interesting and profitable way for you – ensuring that there are no unpleasant surprises and that your event will be just as you imagine it.
A-DMC GLOBAL was founded in 2009 by a team of MICE professionals with almost 40 years' experience in tourism. We have won frequent praise for our services to the Board of Directors of ASTA, PATA, UNWTO, and a Selectour congress.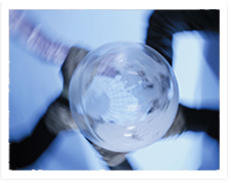 As a DMC, we had considerable success in planning and holding SITE 2001 and the incentive programme Finnish in Russia – events which experts in the MICE industry rated highly for the quality of their organization ('Finnish in Russia' won a SITE Crystal Award).
Currently, we are using our extensive practical experience and theoretical knowledge of the tourism industry to develop an alliance of DMCs. Our objective is to offer clients a broad choice of popular destinations and of DMCs representing these destinations. For clients this means a quality product at a competitive price.
We thank you for the interest you have shown in A-DMC Global and hope that you will find the information on our website useful.